Robby Gordon: Dad Killed Himself After Strangling Wife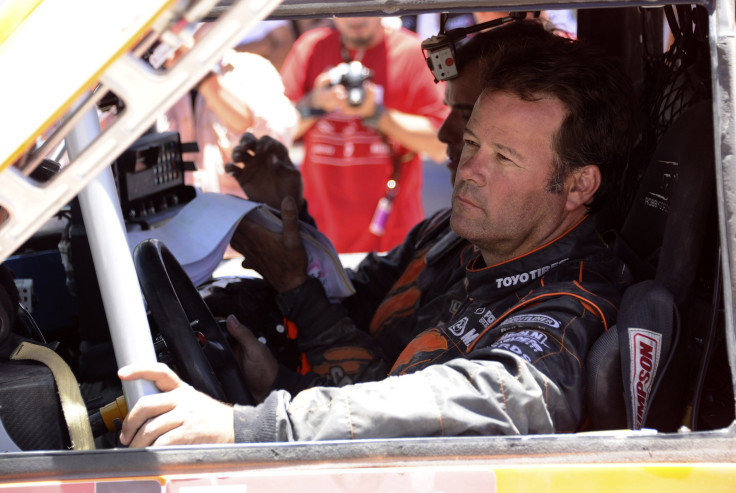 The father of race car driver Robby Gordon shot himself to death after strangling his wife in their Orange County, California, home, the Orange County Coroner's office said.
Robert "Baja Bob" Gordon, 69, and his wife, Sharon, 57, Robby Gordon's stepmother, were found dead in their home about 30 miles southeast of Los Angeles Wednesday evening by a neighbor, who called police. The neighbor had become concerned when several efforts to contact the couple by phone went unanswered.
Orange Police Lt. Fred Lopez said a rifle was the only firearm found in the house.
The Orange County Register said Robby Gordon was fighting back tears as he spoke to reporters.
"This is devastating," Gordon said. "He taught so many, and I want everyone to know what a good man he was."
"I feel very sad," said John Reina, 61, who lives across the street. "Everyone here will be very sad."
Frank Sherren, the facility manager for Los Altimos Race Course, which buys feed and hay from the elder Gordon's Gordon Feed Co.-Thoroughbred Feed Co., described him as a "super nice person."
"This is a tragedy," he said. "I can't get my mind around what happened."
Robby Gordon has been participating in a series of off-road races, the Speed Energy Formula Off-Road, which he founded in 2013. Before concentrating on off-road, he had 115 IndyCar starts, including 10 Indianapolis 500s from 1993 to 2004, finishing in the top 10 five times. His best finish was fourth in 1999, losing when he ran out of fuel in the closing laps. Gordon is one of only four drivers to compete in the Indy 500 and NASCAR Coca-Cola 600 on the same day.
Gordon, 47, said he planned to honor this weekend's off-road commitments at Costa Mesa fairgrounds.
"And to switch from what happened to a business mode really stinks," Gordon said.
The deaths came as one of Gordon's three sisters, Beccy, who is married to 2014 Indy 500 winner Ryan Hunter-Reay, gave birth to a boy Wednesday.
© Copyright IBTimes 2023. All rights reserved.