Rodent-Infested Family Dollar Warehouse To Shutter, 320 Workers Fired
After more than 1,000 rodents were found inside a distribution warehouse in West Memphis, Arkansas, in February, Family Dollar is shutting down the facility.
The rodent infestation, which was discovered by the Food and Drug Administration after a customer complaint, prompted a recall of hundreds of products at over 400 Family Dollar stores in six states - Alabama, Arkansas, Louisiana, Mississippi, Missouri, and Tennessee.
Affected products included human food, animal food, cosmetics, medical devices, and over-the-counter medication.
Family Dollar will close the West Memphis warehouse by the end of October, where 230 employees will be without jobs by July 17, with the remaining 90 workers let go by mid-October, WREG, a CBS affiliate out of Memphis, reported.
The company said the closure was due to the 30-year-old warehouse not adequately continuing to serve the "needs and requirements of our stores and customers."
In a statement obtained by the Associated Press, Randy Guiler, vice president of investor relations for Dollar Tree (DLTR), Family Dollar's parent company, said, "Like most companies, we regularly assess our operational footprint to ensure we are running our business in the most effective and responsible way. As a result of that process, we determined the nearly 30-year-old facility in West Memphis would not be adequate to allow us to continue serving the needs and requirements of our stores and customers served by the distribution center."
Eligible employees impacted by the closing of the warehouse will be offered severance pay as well as outplacement and employee assistance programs, Guiler said, as reported by the AP.
The warehouse will halt all shipments to stores before the end of June, and inventory will be transferred to other distribution centers in August, the AP said.
A lawsuit was filed against Family Dollar and Dollar Tree by Arkansas Attorney General Leslie Rutledge in late April, which claimed the retailers deceived customers and accused the companies of negligence and engaging in a conspiracy by allowing the rodent infestation to happen.
"In many rural communities in Arkansas, families rely on discount stores like Family Dollar for essential products such as food, medicine or pet food," Rutledge said in a statement. "Family Dollar has had knowledge of this dangerous and massive rodent infestation for over two years, yet they continued to sell and profit from potentially contaminated goods. Consumers lost money and could have lost their lives."
The state lawsuit seeks punitive damages, restitution, and civil penalties.
Upon its investigation, the FDA said it found live rodents and dead rodents at the warehouse that were in "various states of decay," as well as rodent feces, dead birds, and bird droppings, the AP reported.
As of Thursday at 1:52 p.m. ET, shares of Family Dollar were trading at $136.64, up $2.84, or 2.12%.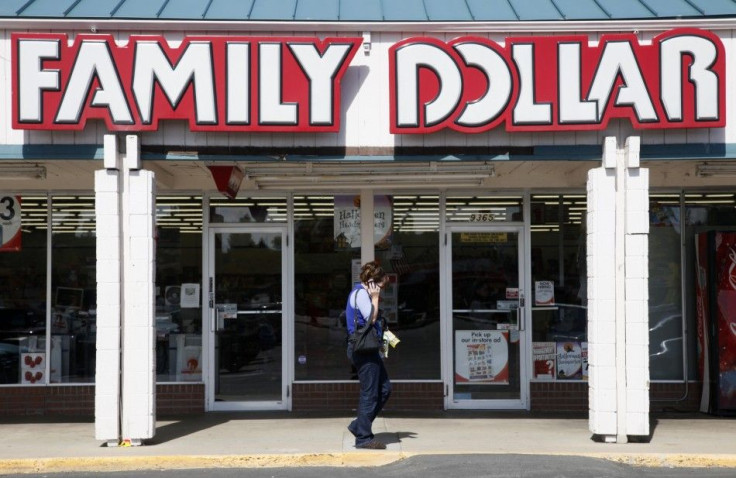 © Copyright IBTimes 2023. All rights reserved.
FOLLOW MORE IBT NEWS ON THE BELOW CHANNELS