Roger Federer Edges Pete Sampras And Novak Djokovic In Intriguing Match Statistic
KEY POINTS
Roger Federer is argued to be the greatest tennis player of all time
The record for the most men's Grand Slam titles belongs to Federer with 20
A recent study of ATP's match data saw how Federer has a slight advantage over Pete Sampras and Novak Djokovic
It has been an eventful year for tennis with the threat of the global pandemic affecting the sport's calendar. But with everything that is happening, Roger Federer still finds himself relevant as the world's best player.
In an analysis done by Infosys, the study looked at the percentage of points won by players in a losing effort. Throughout the data crunched, the player that stood out the most was Federer. This proves that even in the rare instances where the Swiss great loses, he remains a difficult opponent.
The summary of the data shows that Federer has the highest point percentage in matches lost with 47.60%. This indicates that even in those times that Federer dropped his bout, he was still able to pull off a worthy fight. It's important to note that Pete Sampras, the former record holder of the most Grand Slams in history is only fifth on the list with 47.15%. To add to this, current world number one Novak Djokovic is seventh with 46.96% points won in losing efforts.
This only supports the argument for Federer as one of the more difficult opponents to defeat. With a record of 20 Grand Slam victories, the 38-year-old has been one of the biggest icons in the world. With the way he's racked up title after title, he's been dubbed as the greatest of all time on the tennis court. The manner of how he has dominated throughout his career shows how special he is for the sport.
The past year may have served as a setback for Federer with the knee injury but he's ready to retaliate once he's all healed. Despite his age, he still has a lot left in the tank as he needs to be in top form as his rivals are slowly catching up. The Spaniard Rafael Nadal is trailing right behind him with 19 Major titles and is one championship away from tying the record.
It will be interesting to monitor what will happen in the near future and how the landscape of tennis will look like in the coming years when Federer is done with his illustrious career.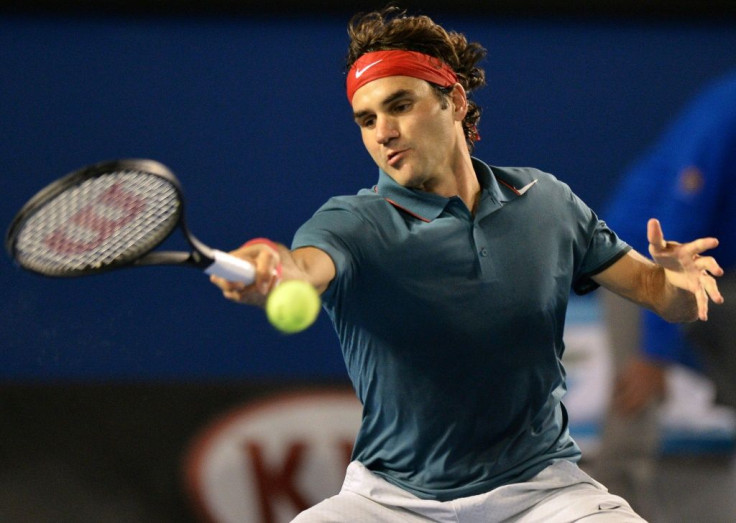 © Copyright IBTimes 2023. All rights reserved.