Roger Federer, Rafael Nadal Show Players Can Peak After 30: Craig O'Shannessy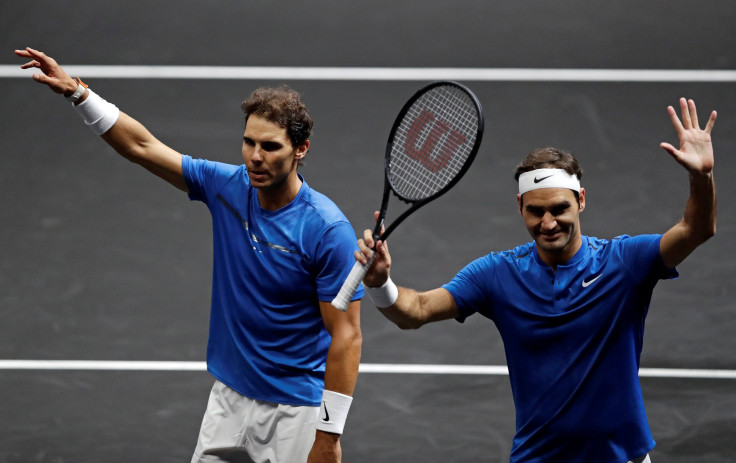 Roger Federer and Rafael Nadal's performances since the beginning of 2017 show that players can peak even after 30 years of age, according to Novak Djokovic's tennis analyst Craig O'Shannessy.
Both Federer and Nadal returned from long injury layoffs in the beginning of 2017 to experience career resurgences as they shared the four Grand Slams between each other and ended the year with a combined 13 titles as well as in the top two of the Association of Tennis Professionals (ATP) rankings, with the 31-year-old Spaniard finishing the year on top.
Federer, 36, has continued his career renaissance this year as he won the 2018 Australian Open before going on to overtake Nadal and become the oldest world number one in tennis history en route to winning the Rotterdam Open last month.
The duo's remarkable success is something not many in the tennis world would have predicted especially considering how 2015 and 2016 were so dominated by Djokovic and Andy Murray.
But with 40 players over the age of 30 in the top 100 of the ATP rankings along with the average age of the top 100 approaching 29 as compared to 24 back in 1990, O'Shannessy believes a trend is being shown.
"This is the best Roger Federer has ever played," O'Shannessy said, as per Yahoo Sport. "He is serving better than ever, 80% and 59% of first and second service points won and his backhand is far better than it was during his 'peak years' over 10 years ago. That is why he has been able to dismantle Nadal in a way he never previously could."
"Nadal arguably had his best ever clay court swing in 2017. He won 56% of all points that he played last year, which is the first time he has done that. When he won nine out of 10 French Open's he was winning 56% of all his points, so that shows how well he was playing. Novak and Murray all had their best years over 2015 and 2016, when they were 28 and 29 respectively. You don't just stop improving when you hit 25 — practice makes perfect."
O'Shannessy does not necessarily believe the competition is weaker these days but that players will naturally get better as they continue to face the best in the world on a regular basis, citing how Federer was able to snap a losing run against Nadal with five straight wins.
"There is a big difference between when someone is at their most successful and when someone is at their 'so-called' peak," he added. "The best way to improve is to play against the best week in and week out. The more you do that over the years, the better you get at it. I mean look at Federer finally getting the better of Rafa at 35. Looking at the stats, I believe people are peaking in their late 20s to early 30s."
"We are seeing the benefit of players having their own physios on tour, expert nutritionists, strength and conditioning coaches and the prize money has shot up — that allows you to pay for all of this. This was unheard of a couple of decades ago," he said.
© Copyright IBTimes 2023. All rights reserved.