Roger Federer Ready For 'Exciting' Serena Williams Matchup In Hopman Cup
Roger Federer will get the chance to face Serena Williams for the first time in their illustrious careers on Tuesday.
Federer and Belinda Bencic will represent Switzerland as they take on the United States represented by Williams and Frances Tiafoe in mixed doubles action at the Hopman Cup in Perth, Australia.
The Swiss legend already got his 2019 season preparations off to a good start with a comfortable 6-1, 6-1 victory over Britain's Cameron Norrie on Sunday, but will now stand opposite Williams, who defeated Greece's Maria Sakkari in a 7-6, 6-2 win, for the first time.
''I admire everything she has done both on and off the court,'' Federer said, as quoted on Sports Illustrated. ''I have always thought how is it to return that serve and go head-to-head with her.''
In what is a rare event in the sport with the two all-time greats playing against each other, tickets were reported to have sold out instantly for what is arguably the biggest match in Hopman Cup history.
Federer believes the occasion is exciting and hopes many tune in as it is unlikely that him and Williams, who combine for 43 Grand Slam titles as well as 171 overall singles titles, share the court together again.
''It's very exciting for us," Federer explained. "I hope tennis fans tune in and watch it because it's going to be only one time and probably never again in this type of competition."
Despite both players being regarded as the greatest of all time, both within their genders and for the sport as a whole, the two 37-year-olds surprisingly don't know each other that well as Federer explains.
''I don't know her that well. I only know her from some champions' dinners at Wimbledon,'' Federer added. ''We have busy lives and a big entourage, so it's rare to really deep dive. We can relate to each other more so now, being parents.''
While the Williams matchup is something Federer is looking forward to, his main focus will be for the 2019 season. Despite starting the current year well, by winning his 20th Grand Slam and becoming the oldest No. 1 in tennis history, the second half of the year was not so memorable for Federer.
But going by his performance against Norrie, he looks to be expecting a strong start to January where he will begin his defense of the Australian Open.
''I was very happy that I was able to come out tonight and put in a good performance,'' Federer said of his win over Norrie. ''I was happy with all aspects of my game -- footwork, offensive play, serve, return. It was all there.''
The Hopman Cup will go on until Jan. 5, before Federer takes part in the Australian Open which will go on from Jan. 15 to Jan. 28.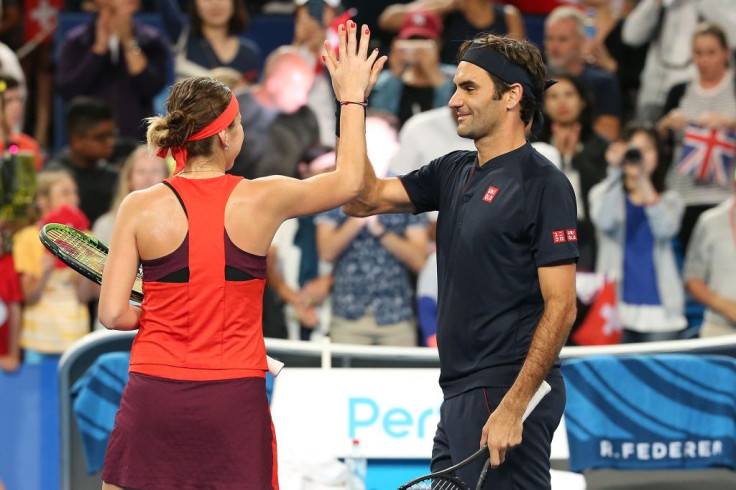 © Copyright IBTimes 2022. All rights reserved.
FOLLOW MORE IBT NEWS ON THE BELOW CHANNELS