Roger Federer vs. Rafael Nadal 2017: Will Top Tennis Rivals Meet In Unlikely Australian Open Final Clash?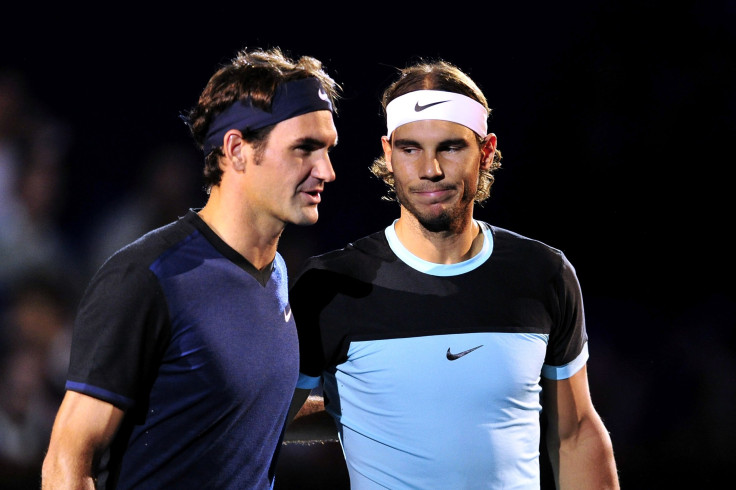 To many, 2016 spelled the final end for the era of the "Big Four." Roger Federer turned 35 and took the second half of the year off to rehabilitate a knee he had surgery on in February and Rafael Nadal, moving into his fourth decade, continued to suffer injury problems. Meanwhile, the first half of the year was dominated by Novak Djokovic and the second by Andy Murray.
Yet as the first Grand Slam of 2017 prepares to enter the quarterfinal stage, Djokovic and Murray have already packed their bags while Federer and Nadal are still standing strong. Indeed, they are two of only three mean left in the Australian Open draw to own a Grand Slam title and have become the bookmakers' two favorites to win the title. Suddenly the unlikely prospect of a record-setting ninth Grand Slam final between the pair, almost 11 years after their first and nearly six years after their last, is a very real one.
"I felt like if Rafa and myself can be healthy, yes, you can expect that [to be in the quarterfinals]," Federer said Sunday. "That Novak and Andy are not, that is a big surprise."
Nadal, seeded ninth, sealed his place in the last eight in Melbourne Monday, getting past sixth seed Gael Monfils in four sets to follow up a five-set triumph over rising German star Alexandr Zverev. It is Nadal's first Grand Slam quarterfinal since the 2015 French Open, when his reign in Paris was ended by Novak Djokovic.
"[It] means a lot for me to start the season playing quarterfinals in a Grand Slam again, especially on hard court after a couple of years without being in this round is a great news," Nadal said in his press conference after beating Monfils.
Federer has also come through a five-set tussle, overcoming fifth seed Kei Nishikori in the fourth round. In the third round, he was near flawless in a straight-sets dismissal of 10th seed and former Wimbledon finalist Tomas Berdych.
For Federer, in particular, a low seeding, in his case 17th, has meant a far tougher draw than he is used to early on at a Grand Slam. But some notable hurdles still remain before a second Australian Open final between two men who have 31 Grand Slam titles between them.
Nadal will face his toughest test, when he takes on third seed Milos Raonic. While Nadal leads their head-to-head 6-2, Raonic has won two of their last three contests, including just three weeks ago in Melbourne. If the Spaniard advances, he will meet either David Goffin or Grigor Dimitrov in the semifinals.
Next up for Federer is a meeting with Murray's conqueror Mischa Zverev on Tuesday. Despite Zverev's big win in the fourth round, the Swiss be a heavy favorite against a player who had never gone further than the third round at a Grand Slam before this tournament. A bigger challenge should arrive after that, however. Should he reach the last four, Federer will take on either former Australian Open finalist Jo-Wilfried Tsonga or former Australian Open champion and current U.S. Open champion Stan Wawrinka.
Yet, while there is still some way to go, the prospect of another meeting on the big stage between arguably the two greatest players in history is now closer than most could have imagined.
© Copyright IBTimes 2023. All rights reserved.