Romaine Lettuce Recall 2019: E. Coli Contamination Prompts Consumer Warning Amid Thanksgiving Holiday
The U.S. Department of Agriculture's Food Safety and Inspection Service (FSIS) has issued a warning to consumers about romaine lettuce that may be contaminated with E. coli. The affected romaine lettuce was produced in the growing region of Salinas, California, and may be used in wraps, sandwiches, prepackaged salads, salad kits, or other products.
Consumers, retailers, and restaurants should not sell or consume any romaine lettuce from the Salinas area. The recall includes all types of romaine lettuce from the region, such as whole heads, hearts, and packages of precut lettuce and salad mixes that contain romaine lettuce.
Most of the recalled romaine lettuce at the retail level is labeled with the harvest location, where it is grown, the FSIS said. If the romaine lettuce does not have a harvest region on the label or does not indicate that it has been grown indoors, it should be thrown away or returned to the place of purchase.
The romaine recall follows a Nov. 21 recall by Missa Bay, LLC for approximately 75,233 pounds of salad products that contain lettuce that may also be contaminated with E. coli.
E. coli symptoms can include dehydration, bloody diarrhea, and abdominal cramps that can last two to eight days. Kidney failure can develop in some individuals, especially young children and elderly adults. It may include symptoms such as easy bruising, pallor, and decreased urine output. Individuals that experience these symptoms should seek emergency medical care immediately.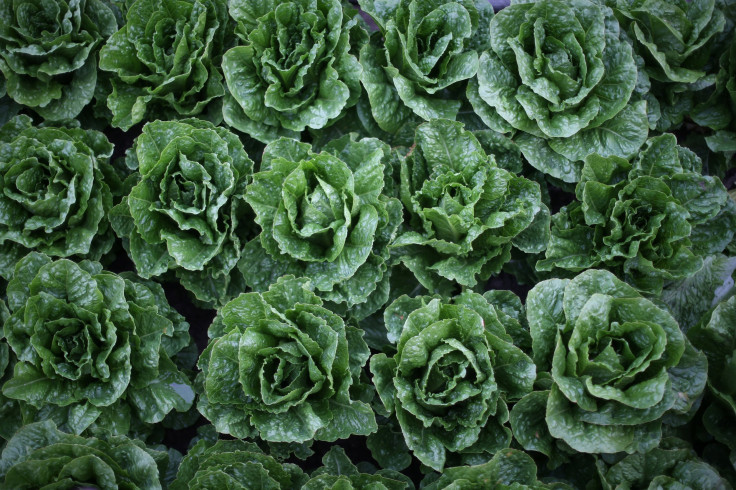 © Copyright IBTimes 2023. All rights reserved.