Romney Sets GOP One-Month Fundraising Record With $100 Million Haul In June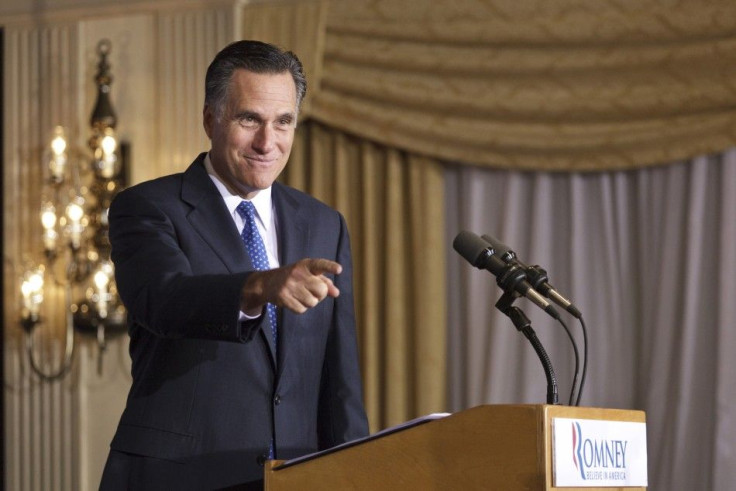 So much for President Barack Obama's incumbent advantage.
Mitt Romney continued to flex his fundraising muscle in June, combining with the Republican National Committee and the Romney Victory Fund, a joint entity between the candidate and the party, to rake in more than $100 million.
The enormous sum shatters the single-month record for a Republican candidate and demonstrates that Romney, the presumptive Republican nominee, is capable of matching Obama financially. Romney surpassed Obama in May fundraising by nearly $17 million and has dominated among big donors, while Obama has relied more on a network of supporters willing to contribute small amounts.
The Obama campaign quickly tried to downplay the numbers, releasing a statement that assailed Romney for his contradictory positions on the Affordable Care Act (Romney surrogates described as a penalty the law's mandate that Americans who do not obtain insurance pay a fine; later, Romney reversed and called it a tax).
Americans are less concerned about how much money he raised to get himself elected and more interested in what he would do after repealing health reform, which he has refused to share, and why he won't disclose the necessary tax returns that prove whether or not he paid any U.S. taxes on his shell corporation in Bermuda, Obama Press Secretary Ben LaBolt said in a statement.
© Copyright IBTimes 2023. All rights reserved.