Romney's Campaign Staff Stranded On Election Night With Cancelled Credit Cards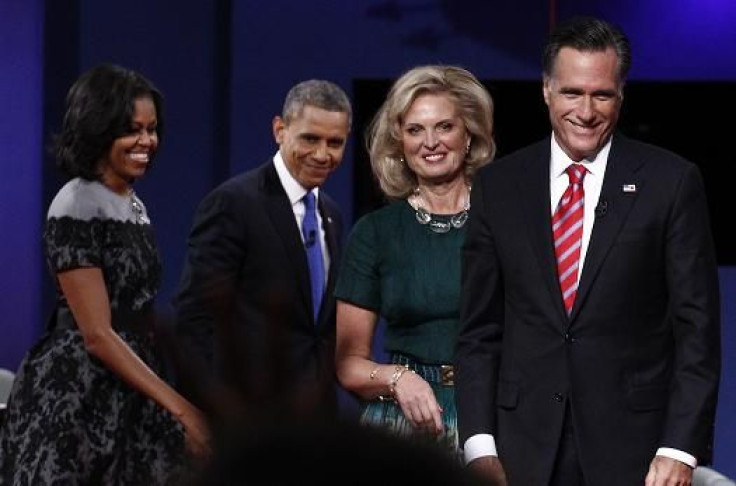 Mitt Romney's campaign staff preparing to head back home were in for a shock late on election night, as they found their campaign credit cards cancelled.
The decision, described "fiscally conservative" by one of Romney's campaigners to NBC News, was a rude shock to the tired campaign staff, many of whom were left stranded holding the defunct credit cards and no source of revenue.
Garrett Haake on NBC News-First Read blog detailed the dissembling process of Romney/Ryan campaign soon after Romney's concession speech:
"From the moment Mitt Romney stepped off stage Tuesday night, having just delivered a brief concession speech he wrote only that evening, the massive infrastructure surrounding his campaign quickly began to disassemble itself."
"Aides taking cabs home late that night got rude awakenings when they found the credit cards linked to the campaign no longer worked."
The massive campaign machinery put up by Romney, considered one of the wealthiest to run for the White House, started its dismantling process late election night, but the mandatory paper work that the campaigns need to file with the federal commissions may take several months to be completed.
In his concession speech, Romney thanked his campaign staff and donors and also had a brief meeting with his campaigners where he said: "he did not plan to disappear," as NBC reported. A stoic Romney, recovering from the shock of losing, thanked the staff for the hard work, in contrast to Obama who shed tears while thanking his campaign staff.
However, Ann Romney touched the hearts of the campaign staff when she told them "they will always remain a part of the Romney's family fabric."
Romney's woes with the campaign will not end soon as he and his campaign managers will need to explain to the donors who have lost their investment.
As the Huffington Post reported, "the staff also has to deal with the wrath of Romney donors, who allege they were disillusioned by the chances the Republican Party had to win."
The opinion polls and the rosy picture that the campaign had painted faded when the reality struck that the race was not even "a close one" for the Republicans. "Romney World will fade into the obscurity of a lot of losing campaigns," the Washington Post reported quoting one of his campaign managers.
© Copyright IBTimes 2023. All rights reserved.