Ron Paul 2012: Appreciates Publicity From Jon Stewart, The Daily Show [VIDEO]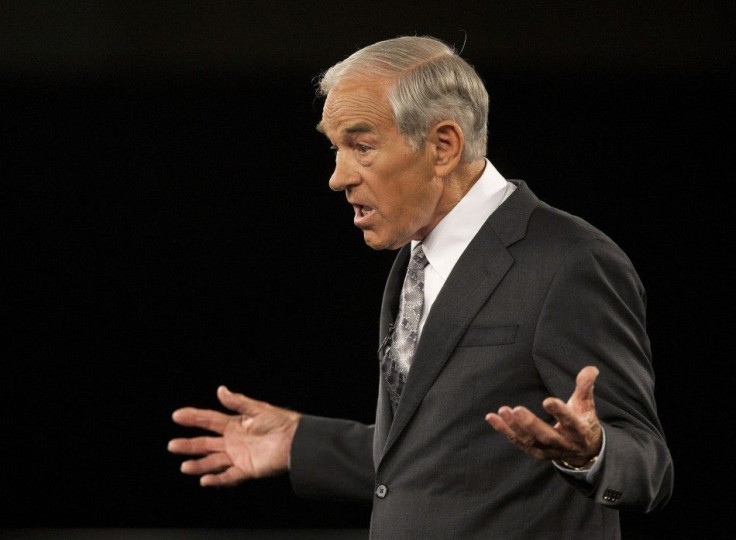 Republican presidential hopeful Rep. Ron Paul came close saying thank you to the left-leaning Jon Stewart on Wednesday during a breakfast sponsored by The Christian Science Monitor.
When asked about how he manages to get his libertarian-influenced message across to the media -- which largely derides him as a second-string candidate -- Paul said that he, ironically, credits The Daily Show for getting the facts straight.
I think another person that's sort of made my case... is Jon Stewart. I mean, how could anything be more dramatic than what Jon Stewart did? he said. He really made our case for how, you know, how things are handled.
Paul has been a frequent topic on the Comedy Central show since the race for the Republican ticket began. For instance, after last month's Ames Straw Poll in Iowa, Stewart criticized the mainstream media for ignoring coverage of the Texas congressman even though he finished at a close second to Rep. Michele Bachmann.
How did libertarian Ron Paul become the 13th floor in a hotel? Stewart said at the time.
In an interview published in the current issue of Rolling Stone magazine, Stewart noted that, unlike many candidates, it would be almost impossible to find video of Paul contradicting himself on issues since he has been consistent with his platform over his political career.
You may disagree with him, but at least you can respect that the guy has a belief system he's engaged in and will defend, Stewart said.
Paul, who is increasingly appealing to Independents and even former Democrats, has proven that he may have some staying power. While it was smaller than the Iowa event, Paul finished first in California's straw poll over last weekend, raking in about half of the overall votes.
On Lack of Media Recognition, Ron Paul Thanks... by NewsLook
© Copyright IBTimes 2023. All rights reserved.