Ronaldo, Brazil Soccer Legend, 'Hoping To Buy' Rights To Playboy Magazine In Brazil, Sources Say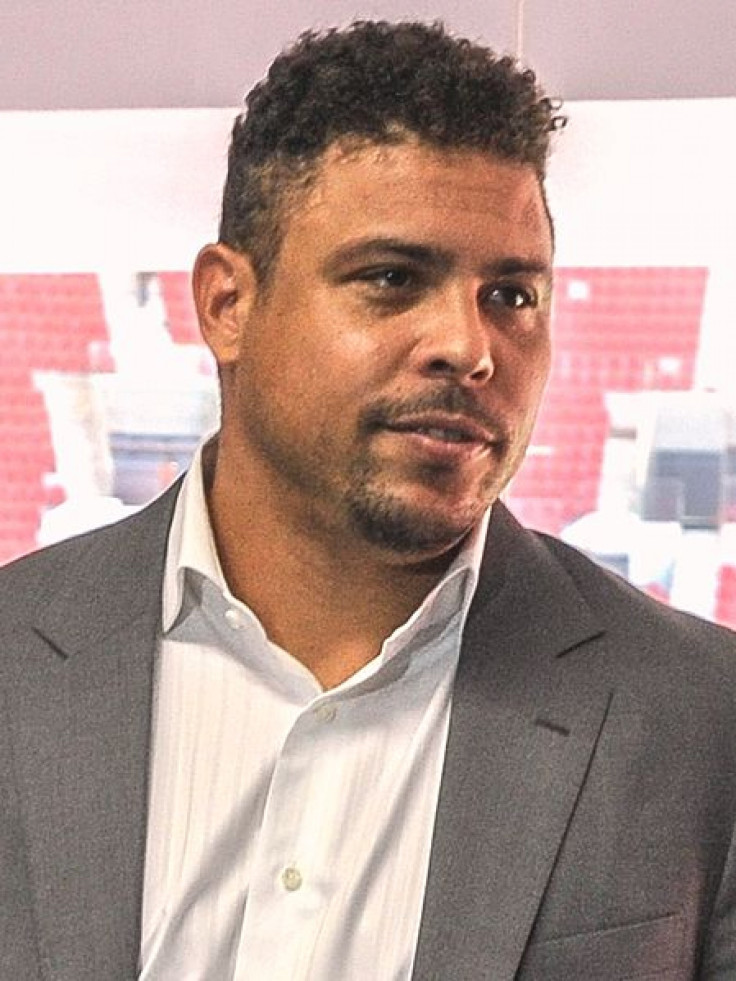 International soccer legend Ronaldo, once the star of Brazil's national team, appears to have identified his next career path. Sources close to the former footballer claim that he is "hoping to buy" Brazil's edition of Playboy magazine.
Ronaldo, who led Brazil to victory in the 2002 World Cup, reportedly views the Playboy franchise as a potentially profitable business opportunity, the Daily Mail reports via Brazilian news outlets. Brazil's edition of Playboy is currently the country's 10th-best-selling magazine.
The 35-year-old's success on the pitch has already extended to his post-career business ventures. His marketing firm, 9INE, represents several of soccer's biggest names, including Brazil national team star Neymar, the Daily Mail reports. Sources close to Ronaldo claim that he believes his "Midas touch" will return Brazil's Playboy to prominence.
Playboy has historically been quite successful in Brazil. The magazine reportedly has the third-largest readership of any of the brand's editions in the world, the Daily Mail reports. While Playboy still sells over 250,000 copies each month, its sales have stalled in recent years—it occasionally sold more than 1 million copies a month in the 1990s.
If nothing else, Playboy in Brazil would likely benefit from Ronaldo's legendary soccer career. Before his retirement in 2011, the 35-year-old scored a record 15 cups in World Cup competition, the Daily Mail reports. Ronaldo, who played for powerhouse squads such as Inter Milan and Real Madrid during his 18-year career, is one of only three players in history to have won the FIFA Player of the Year award three times.
Since leaving the soccer pitch, Ronaldo's endorsement deals and investments have reportedly turned him into a billionaire. In addition to lucrative contracts with sponsors such as Nike and Fiat, his marketing company 9INE is expected to earn a profit of £15 million in 2014, the Daily Mail reports. If Ronaldo gets his way, he may soon be adding Playboy to his portfolio.
© Copyright IBTimes 2023. All rights reserved.