Ronda Rousey UFC, WWE Return Likely Canned After 'Rowdy' Shows Off Baby Bump
KEY POINTS
Ronda Rousey reveals she is pregnant with Travis Browne's child
Rousey and Browne will make a follow-up announcement soon
Rumors of a return to either WWE or UFC are shelved following his pregnancy announcement
Ronda Rousey is not returning to active duty any time soon--likely at least for a year.
The former UFC champion-turned-WWE performer revealed that she is four months pregnant, likely sealing any chance of her returning to either promotion.
"How do I put this?" Rousey started before removing a pillow to show off her baby bump via YouTube. "Pow! Four months pregnant. Oh, what? You didn't even know. The last four months. Woo. I've been pregnant since January, so woo, baby bump. I can't hide it anymore, so it's time to show it off."
The baby will be the first child for Rousey and former UFC heavyweight Travis Browne.
It has yet to be known if it will be a boy or a girl although Rousey and Browne may already know. It seems that there will be another announcement made soon and that could reveal the gender or the name they intend to give their first child.
"We're all really excited to meet [the baby], just like we are," Rousey said. "… Baddest baby on the planet coming to you soon."
Rousey has not been seen in action for some time now. The last time he was in the UFC was in 2016 where she lost via knockout to Amanda Nunes.
She would move to WWE and appear on several occasions, but her run stopped in 2019. Instead, she has been focusing on her acting career. That included a recurring role on "9-1-1."
A return to the UFC was no longer a priority for "Rowdy." Aware that there was an itch for her to compete again, she realized that there is more to life than just being identified as a prizefighter.
The same holds for a potential WWE return. Rousey was not too pleased with the way fans treated her and would rather devote her time to her family.
Aside from that, she admitted the constant traveling took its toll on her.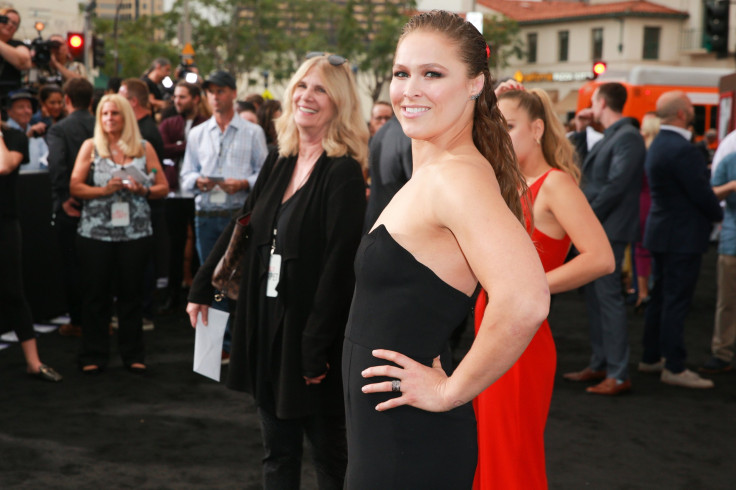 "I was doing basically part-time and I was away from home 200 days out of the year. And when I did get home, I was so sleep deprived cause you just don't have time to lay down," Rousey stated.
With Rousey becoming a mother soon, the chances of seeing her back in the UFC or WWE have gotten even dimmer. Anything can happen, but the odds of that happening are now a long shot.
© Copyright IBTimes 2023. All rights reserved.