WWE 2K Rumors: New Installment Teased, To Be Announced At WrestleMania 37
KEY POINTS
A new WWE 2K game is to be announced at WrestleMania 37
Fans are eager to see if the issues found in "WWE 2K20" will be addressed
The release date of the next WWE 2K game will be announced as well
After a one year hiatus, WWE 2K is coming back. "WWE 2K20" disappointed video gaming fans, one of the reasons most believe led to 2K Sports passing up "WWE 2K21." Now, it will be interesting if a year of silence was enough to help the game development team make the necessary improvements and tweaks to improve the game.
"WWE 2K20" was not spared from a lot of technical issues, particularly bugs that turned a lot of gamers off. Hence, the need to hit the pause button in 2020 was seen as the perfect time to do so. Considering there were limitations caused by the pandemic, it would have been hard to properly tackle the bugs and properly rectify them.
As mentioned in a previous post, the word was ripe that a new WWE 2K game was coming. Face scans and voiceovers were made during the WWE Royal Rumble and this sparked belief that a new WWE 2K game could be coming out this year. And based on the recent tweet of @WWEgames, it appears that this is truly happening.
In the social media post, WWE Games urged fans to tune into WrestleMania 37 for the official announcement of the next WWE 2K installment. It was not mentioned at what point the game would be revealed. Hence, the best WWE and gaming fans can do is watch intently the whole event. WrestleMania 37 is scheduled to happen on Apr. 10 and 11 at the Raymond James Stadium in Tampa, Florida.
The official release date and improvements made by 2K Sports are what most will be looking for. If "WWE 2K20" is a basis, there is a lot to expect. That ranges from game glitches that go as far as affecting online gameplay. Patches were released for the previous installment, but they seemed to be not enough to appease fans. With roughly a year of being silent, gamers are hoping to get a vastly improved installment, particularly in the story side of things.
Aside from the main WWE 2K game itself, it will be interesting if there will be DLCs coming too. These are great add-ons that have also garnered attention. But for now, making sure that the next WWE 2K installment is bug-free or has less issues is what gamers are more concerned about.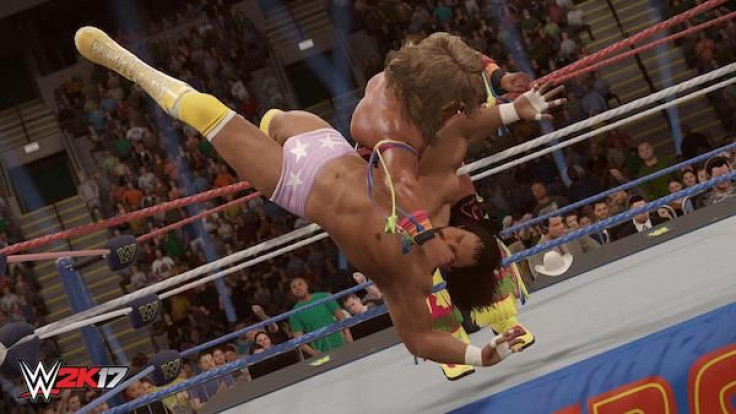 © Copyright IBTimes 2023. All rights reserved.