Royal Navy Warship Warned By Iran Guard: 'Don't Put Your Life In Danger'
A new video shows the belligerence of the Iranian Revolutionary Guard troops in their encounter with Royal Navy warship HMS Montrose during the detention of the British-flagged tanker Stena Impero in the Strait of Hormuz. The Guard troops who boarded the tanker in speed boats and a helicopter were not deterred by the presence of the Montrose and sternly warned the British to not put their life in danger by interfering in their operation.
An official of the IRGC can be seen in the 2-minute video telling the British warship, "You are ordered to not interfere in my operation." As a response, the British officier on board the Montrose replies that the ship is in international waters. "Don't put your life in danger," the Iranian officer then responds. The video was released by the Revolutionary Guard.
The Stena Impero is still in Iranian detention along with members of its crew. Iran seized the tanker in retaliation to British Marines detaining the Iranian-flagged Grace 1 near Gibraltar allegedly because it was carrying oil for Syria, which is under European Union sanctions.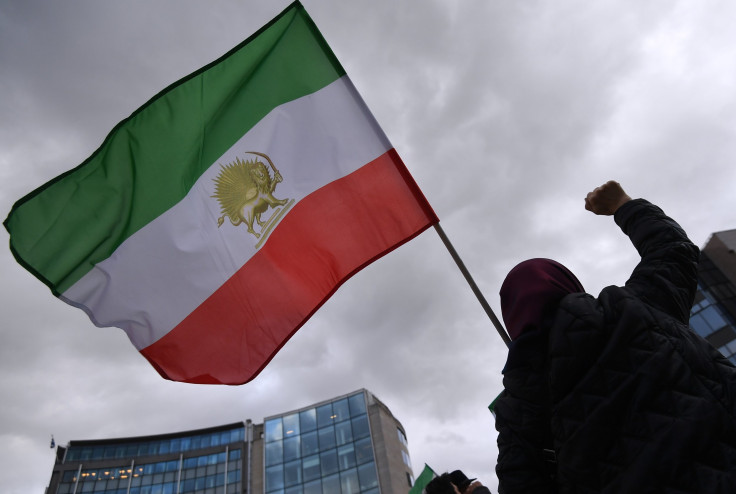 According to Britain's Ministry of Defense, the HMS Montrose has covered an operating area of about 19,000 nautical miles and has accompanied 35 merchant vessels through the Strait. Ben Wallace, the defense secretay, according to the Guardian, said freedom of navigation in the strait was vital for everyone. "While we continue to push for diplomatic resolution that will make this possible again without military accompaniment, the Royal Navy will continue to provide a safeguard for U.K. vessels until this is the reality," he said.
On Monday, the Royal Navy deployed a second warship, the HMS Duncan, in the Gulf to protect British commercial ship. The U.K. is also backing a European-led force to escort commercial oil tankers in the Gulf. But Iran has rejected this proposal and described it as "provocative" and "hostile."
The U.S. also has its own plans to secure the strait through its maritime security plan. Reports said South Korea may send an anti-piracy unit of its navy to the Gulf to aid this effort.
Iranian government spokesman Ali Rabiei has said Iran is the biggest agent of maritime security in the Persian Gulf. Iranian President Hassan Rouhani also made it clear last week that an European-backed force in the strait will only make matters worse. "The presence of foreign forces will not help the region's security and will be the main source of tensions," Rouhani had said.
Rouhani had also hinted at de-escalating tensions with the U.K. through swapping the Grace 1 swap for the Stena Impero.
© Copyright IBTimes 2023. All rights reserved.
FOLLOW MORE IBT NEWS ON THE BELOW CHANNELS