Russia Brings 'Terminator' To Ukraine; Armored Vehicle Has Missile Launchers, Machine Guns
KEY POINTS
The British Ministry of Defense too confirmed the sighting of "Terminators"
Footages showed the BMP-Ts moving from Popasna to Pervomaisk
Russian commentators have cheered the presence of Terminators in Ukraine
Russia has reportedly deployed Terminator, its advanced armored tank-support fighting vehicle, in Donbas, proving images from the frontline. The British Ministry of Defense has also confirmed the sighting of Terminators in the region.
The presence of the vehicle at Donbas hints that the Central Grouping of Forces, the same units involved in Kyiv earlier in the invasion, are now fighting in Donbas, reported The Drive.
Footages showing the BMP-Ts moving from the east of Popasna toward the west of Pervomaisk did rounds on social media last weekend. Several Terminators were also spotted with VDV BMD-2 and BTR-D vehicles near Severodonetsk.
While the Russian commentators cheer the deployment of the armored vehicle in Ukraine, claiming it hints at the strength of Russia's arsenal, The Drive maintains that it was unlikely that the vehicles would have much impact on the frontline.
Though they have been deployed at the frontline, the small number of operational Terminator vehicles means they are unlikely to be a decisive factor in the campaign. Though it is unclear how many Terminators are currently in service, Russia reportedly had added 10 to a tank regiment of its Central Military District in 2021.
There are also speculations that the deployment of Terminator is a "sign of frustration" from the Kremlin." According to Western media, the presence of Terminators in the Donbas, where advanced anti-tank weaponry awaits the Russian advance, is certainly a gamble. If Terminators fail to deliver, it would further affect Russian military credibility.
That said, the Terminator is said to be very effective while fighting in tight urban spaces. Russia developed it in 2018 after the Chechen war wherein a massive number of Russian armored vehicles were wiped out by Chechen fighters.
These vehicles replace that need for supporting infantry, though there are contrasting reports about whether Terminator crews locked inside heavy armor would be able to match the situational awareness of troops in the open.
Russian media claims that the armament complex of the Terminator consists of two 30-mm autocannons, each capable of firing more than 10 rounds per second. Terminators can be simultaneously loaded with multiple shells, meaning while one of its cannons fires hardened armor-piercing rounds, the other can shoot explosive rounds.
Besides, it also has guided missiles (on either side of the cannons) and an upgraded Kalashnikov tank machine gun. The terminators spotted in Ukraine also have grenade launchers in place with a laser guidance system.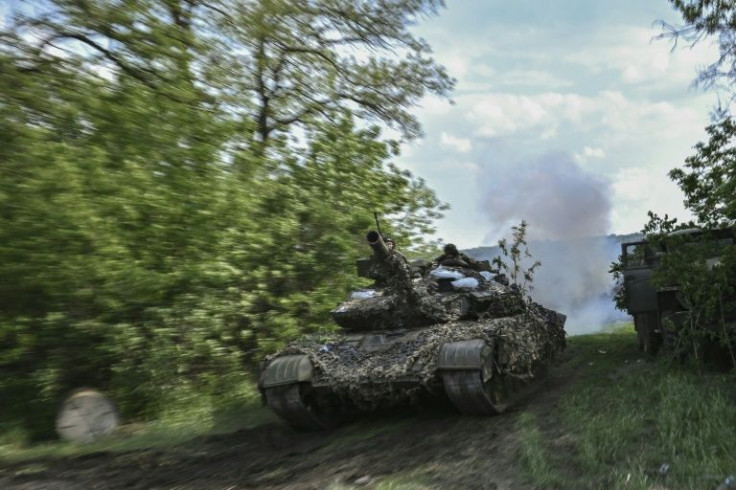 © Copyright IBTimes 2022. All rights reserved.
FOLLOW MORE IBT NEWS ON THE BELOW CHANNELS