Russia Could See New Wave Of COVID-19 Infections, Health Ministry Says
KEY POINTS
Russia's top infectious diseases expert said the new omicron subvariant spread faster than previous ones
Vladimir Chulanov cautioned people with the highest risk of getting COVID-19 during the fall and winter seasons
Russia's daily infections reached 5,784 Thursday
Russia's top infectious diseases expert warned of a possible spike in coronavirus cases in the country in the face of a new subvariant.
Vladimir Chulanov, the lead infectious diseases specialist of the Russian Health Ministry, said the BQ.1.1 Cerberus subvariant of the omicron strain spread faster than previous subvariants.
"The new Cerberus subvariant is a version of the omicron strain. Although there is no information indicating that it is more pathogenic (i.e., causes more severe symptoms), it can nevertheless spread rapidly. That is why a surge in [coronavirus] cases cannot be ruled out," Chulanov was quoted as saying on the ministry's official Telegram channel, according to the Russian news outlet Tass.
The specialist advised Russian elders and those who are immunocompromised to be cautious, especially as the country is in the winter season.
Chulanov said individuals from these groups "make up the bulk of those who are hospitalized" due to COVID-19.
The Russian Federal Service for Surveillance on Consumer Rights Protection and Human Wellbeing said Tuesday that it did not record any new infections with coronavirus BQ.1 Omicron and BQ.1.1 Cerberus subvariants in the country over the past week. It confirmed that the BA.4 and BA.5 omicron subvariants made up about 97% of all cases registered during this period.
Russia's COVID-19 response headquarters on Thursday reported 5,784 new infections and 58 coronavirus-related deaths within the past 24 hours, Russian news outlet Interfax reported.
Since the pandemic began, Russia has recorded 21.5 million coronavirus cases and over 391,000 related deaths, making it the country with the 10th highest number of cases worldwide.
The bleak assessment came after a disappointing average rate of re-vaccination against coronavirus in the European Union.
Marco Cavaleri, the head of biological health threats and vaccines strategy at the European Medicines Agency, said only 29℅ of the elderly and those with the highest risk of getting the virus got booster doses.
Cavaleri said there had been no significant reported spikes in COVID-19 cases, but this could change in the winter.
Cavaleri noted that the coronavirus still poses a significant threat as it is rapidly evolving and its new subvariants may become resistant to new vaccines.
"This virus is maintaining a fast pace in its evolution, and new subvariants of Omicron and its offspring are on the rise," Cavaleri said, Reuters reported
The World Health Organization recorded 724,000 new cases throughout the E.U. last week, an 11℅ decline from the previous week.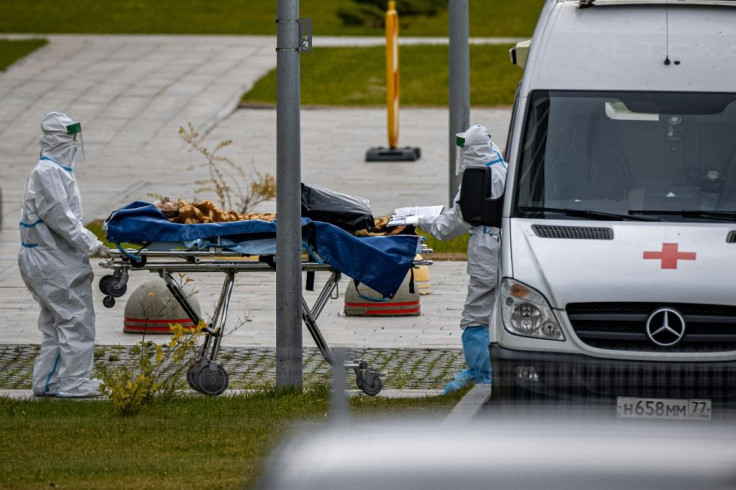 © Copyright IBTimes 2023. All rights reserved.