Russia To Fight Space Invaders, Other Threats, With Advanced 'Star Wars' S-500 Missile Defense System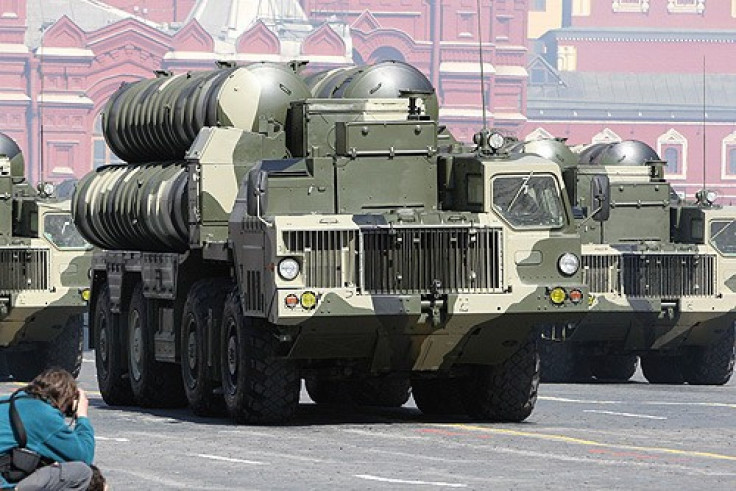 Russia has announced plans to deploy the S-500 air defense missile weapon system by 2018. The S-500 system can hit targets in space and has a range of 500 kilometers, approximately 310 miles.
Interfax news agency reports the S-500 air defense missile weapon system will be ready for deployment by January 2018. The announcement was made by the commander-in-chief of the Russian Air Force, Lt. Col. Viktor Bondarev on Friday. Bondarev said, "We can now say we can make this system. It will hit ballistic and aerodynamic targets. It will have an excellent range of some 500 km," reports Interfax.
The S-500 air defense system is an upgrade from the S-400 system, which has a range of 400 km (249 miles), reports Agence France-Presse. According to an anonymous source speaking to Interfax, the S-500 will be able to target threats from space and will be able to protect the entire country as an anti-aircraft and anti-missile system. The AFP article cites an even earlier deployment timeline, with the "star wars" missile system ready for use by 2017.
Russia continues to build advanced missile systems as it opposes plans for a Europe missile defense shield in Central Europe, reports AFP. The U.S. announced changes to the missile shield, eliminating interceptors that could target long-range intercontinental ballistic missiles, in March, reports the New York Times.
Currently, the S-400 is in limited use but Russia plans on adding 28 missile systems over the next 10 years. The S-300 is the most widely deployed missile system available in Russia and there has been concern over the country's weapons contracts with Syria. According to the AFP, Russia is planning on fulfilling their contract to deliver four S-300 air defense systems to Syria. While Russia's decision has caused concern, the earliest the contract would be fulfilled would be mid-2014 as the Russia cites the instability of the region as a major factor, reports Russia Today.
© Copyright IBTimes 2023. All rights reserved.
FOLLOW MORE IBT NEWS ON THE BELOW CHANNELS