Russia May Have Lost Almost Half The Troops Putin Amassed For Ukraine Invasion: Report
KEY POINTS
The Russian army has reportedly suffered significant losses since its invasion of Ukraine
Figures of Russia's losses compare to estimates provided by the U.K.'s Ministry of Defense and the Pentagon
Russia, on the other hand, has largely been silent over its casualties figures.
More than seven months into its war against Ukraine, Moscow may have suffered irretrievable losses of more than 90,000 Russian soldiers and a significant number of its war equipment without achieving any of the strategic objectives it was aiming for, according to a report.
The irretrievable losses of more than 90,000 soldiers suffered by Russia in Ukraine include those killed, missing and dying from wounds in hospitals, as well as those wounded and cannot return to military service, Important Stories reported, citing two Russian sources — a former officer of the Russian special services and a current Federal Security Service officer.
If true, this number is significant, as it is almost half of the 190,000 Russian troops that Vladimir Putin reportedly amassed on Russia's borders with Ukraine before the start of the invasion on Feb. 24.
Meanwhile, the Ukrainian army noted in a Facebook post Tuesday that Russia has suffered losses of more than 63,000 soldiers, 2,504 tanks and 1,496 artillery systems. The post added that Russian troops have suffered their heaviest losses in the Kramatorsk, Avdiivsk and Bakhmut fronts.
However, these figures cannot be independently verified.
The number released by Important Stories is closer to what British Defense Secretary Ben Wallace said in a statement to the U.K. Parliament in early September. According to him, Russia has lost more than 80,000 soldiers in Ukraine, where they have been either killed, injured, captured or deserted.
"It is estimated to date that over 25,000 Russian soldiers have lost their lives. If you include killed, casualties, captured or the now reported tens of thousands of deserters — over 80,000 dead or injured and the other categories," Wallace said at the time.
The latest figure of Russian losses by Important Stories also compares with estimates provided by the Pentagon, which said in August that as many as 80,000 Russian troops have been wounded or killed in less than six months of the war.
Russia, on its part, has largely been silent on its casualty figures. The last time the Russian Ministry of Defense reported on losses was in September when Defense Minister Sergei Shoigu said that 5,937 Russian servicemen have been killed in Ukraine and claimed that more than 90% of those wounded on the battlefield have returned to duty.
According to the Russian Defense Minister's estimate, the Ukrainian army has suffered a loss of approximately 61,000 soldiers killed and 49,000 wounded. General Valeriy Zaluzhnyi, commander-in-chief of Ukraine's armed forces, said in August that nearly 9,000 Ukrainian military personnel have been killed in the war with Russia.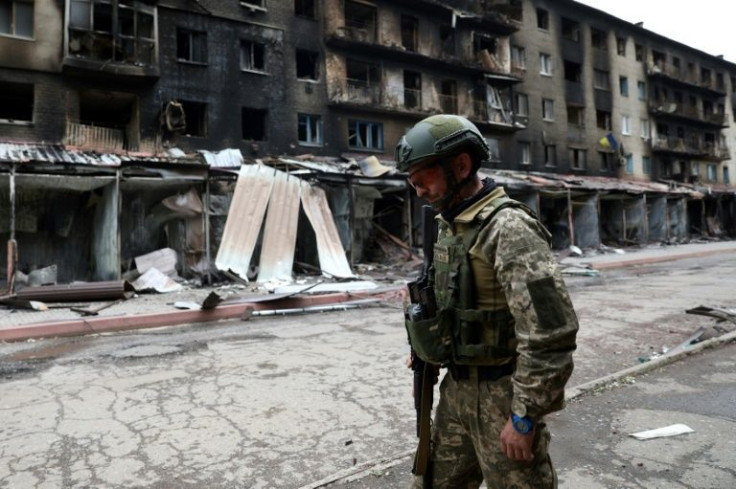 © Copyright IBTimes 2023. All rights reserved.