Russia Recruits Prisoners As 'Cannon Fodder' In Ukraine War, US Think Tank Says
KEY POINTS
The recruitment was reportedly similar to the strategy used by the Wagner mercenary group
The Wagner mercenary group claimed to have stopped hiring convicts for war against Ukraine
Currently, Bakhmut in Donetsk Oblast is witnessing the fiercest attack
Russia reportedly recruited prisoners as "cannon fodder" in the ongoing war in Ukraine, a Washington-D.C.-based think tank, named the Institute for the Study of War, has claimed.
In its latest update Tuesday, the think tank said these deployments were carried out in Soledar, Donetsk Oblast, in October 2022. The recruitment approach was an "indicator that the Kremlin seeks to exploit convicts for future human wave attacks," according to the assessment.
Intelligence from the Ukrainian Main Military Intelligence Directorate and a new CNN article, which were cited in the report, claimed the recruitment was similar to the strategy used by the Wagner mercenary group, which claimed to have stopped hiring convicts for war against Ukraine.
The convicts, who spoke to CNN, said they suffered "gruesome abuses," and were even ordered to attack Ukrainian defensive positions, which led to heavy casualties.
The think tank's assessment also reported on the attack being carried out around Bakhmut, Donetsk Oblast, by the Russian forces.
Concerns have also been raised by the U.S. defense planners over Ukraine's determination to hold Bakhmut, rather than prepare for a counteroffensive.
On Tuesday, Yevgeny Prigozhin, the head of the Kremlin-controlled Wagner Group, said the battle for Bakhmut will continue due to "heavy resistance and grinding."
Russia's Wagner mercenaries had "almost certainly" made small advancements around the northern outskirts of Bakhmut, including into the Krasna Hora, the U.K. defense ministry said in its daily intelligence update.
Mark Milley, the chairman of the U.S. Joint Chiefs of Staff, said Russia was facing huge losses in Bakhmut, which was currently witnessing the heaviest attack.
"I would describe it as a war of attrition. The Russians are suffering huge losses," he said.
Meanwhile, U.S. Defense Secretary Lloyd Austin declared the commitment of the Ukraine Defense Contact Group--comprising 54 member countries--to Kyiv on Tuesday.
"With unity and urgency, we will again deliver the support that we have promised to Ukraine," Austin said, while in Brussels. "We will put capabilities into the hands of trained Ukrainian forces so they can be integrated together on the battlefield."
"Nearly one year ago, Putin began his unprovoked and indefensible invasion of Ukraine. Putin thought that in a matter of days, his forces would seize Kyiv and overthrow Ukraine's democratically elected government," he added. "And he thought that the international community would just live with it."
He reiterated President Joe Biden's commitment to help Ukraine, mentioning his remark during last week's State of the Union address.
"Putin's invasion has been a test for the ages... [and] a test for the world," Biden said in his address to the nation.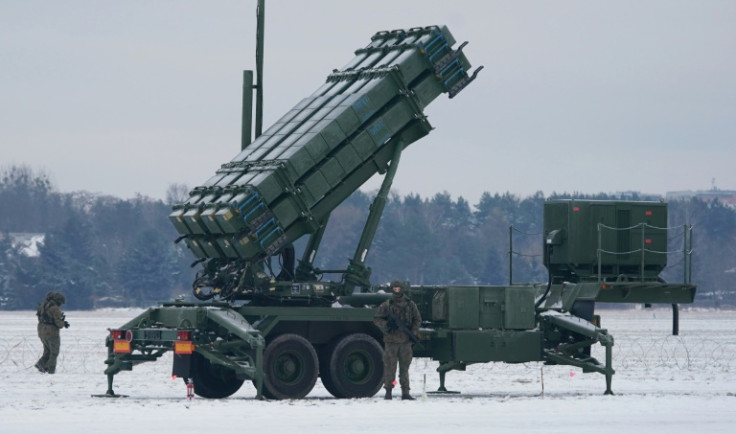 © Copyright IBTimes 2023. All rights reserved.