Russian Agent's Intel On Ukrainian Military's Locations Helped Moscow Plan Missile Attacks
KEY POINTS
The detained agent worked for a state medical institution in Ukraine
He expressed his support for Russia in messages shared on Telegram channels
These channels were run by Russian special services
The Security Service of Ukraine (SSU) has reportedly detained an agent of the Russian special services, who collected intelligence on the location and movement of units of the Armed Forces of Ukraine and Territorial Defense and passed it to the occupiers.
According to Ukraine's officials, the locations of reserve airfields and military training grounds in the southern Odesa region were also part of the intel, the Kyiv Post reported Tuesday.
The messages sent by the unidentified agent included "accurate coordinates" of defense facilities on the map, detailed descriptions of the facilities' condition, number of military personnel and equipment at the sites, among other details.
Ukraine's security service reportedly said the Russian invaders used the information provided by the agent to conduct massive targeted missile attacks in the region.
An investigation into the incident revealed the agent was a local resident, who worked for a state medical institution. He expressed his support for Russia in messages shared on Telegram channels run by Russian special services, the Kyiv Post reported. The agent initiated contact with some Russian occupiers through a messenger app, following which he was hired.
The latest news comes just days after the secretary of Ukraine's National Security and Defense Council vowed to find and hold accountable citizens, who have been working for and providing intelligence to Russia.
Oleksiy Danilov said last week "we need to find and poison these rats." His comments came a day after the SSU reported finding a "mole," who was working as an employee of the coordination headquarters of the SSU directorate in Kharkiv Oblast.
"With modern means available, it is impossible to hide any truth. No one can hide it... And all the people who took part in this shameful act, who did this all, will definitely be exposed – it's only a matter of time," Danilov told Radio NV, adding regardless of which offices the "moles" were working in, they must be identified.
"If I could have the opportunity to check all of our country's citizens for involvement in cooperation with the Russian Federation, I would definitely do it, because this is a very dangerous situation. And it doesn't matter where those moles are today. We need to find and poison these rats. We need to ensure that none of them remain on our territory. This is a matter of our national security. And their presence in any agencies is very, very dangerous. Why? Because the Russian Federation does not give up hope of achieving its main goal — to destroy us as a state," Danilov said, according to a translation by Ukrinform.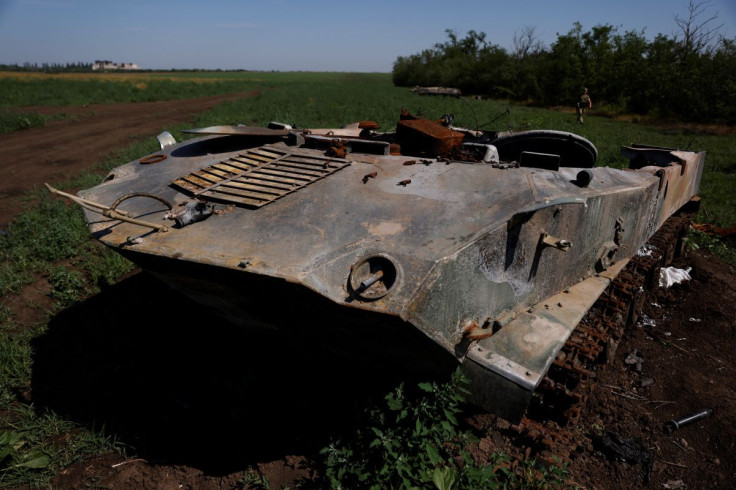 © Copyright IBTimes 2022. All rights reserved.
FOLLOW MORE IBT NEWS ON THE BELOW CHANNELS