Russian 'Mole' Transferred Ukraine Army's Offensive Routes, Checkpoint Locations To Moscow's Forces: Report
KEY POINTS
An investigation revealed the ex-official of the Kharkiv City Council was recruited by the FSB employees
The recruitment was done in early March 2022
The suspect has been detained under Part 2 of Art. 111 of the Criminal Code of Ukraine
The Security Service of Ukraine (SSU) reported finding a "mole," who was working as an employee of the coordination headquarters of the SSU directorate in Kharkiv Oblast.
According to SSU spokesman Artem Dekhtiarenko, the suspect worked for the Russian special services.
An investigation revealed the ex-official of the Kharkiv City Council was recruited by employees of the FSB of the Russian Federation in March.
As part of his assignment, he got a job at the Anti-Terrorist Headquarters of the Security Service of Ukraine in Kharkiv Oblast.
The unidentified person, who has now been detained, had access to several information related to Ukraine's SSU and the Armed Forces. He allegedly transferred the contact details of SSU employees to the Russian forces. He also passed on information such as the offensive routes of the Armed Forces of Ukraine and locations of checkpoints and military equipment, according to Pravda.
Officials said the information Russian occupiers received was used to redeploy their own units in order to protect them from the artillery strikes of Ukraine's Armed Forces. The Russian forces also used this data to plan sabotage, as well as massive artillery and targeted missile attacks in Kharkiv Oblast.
According to the SSU, the "mole" was given security guarantees for him and his family in exchange for cooperation.
"No matter how the Russian Federation tries to weave its agent network in various authorities, we systematically oppose it. Today, this has become one of the main priorities of the Service. After all, effective work to identify enemy agents and collaborators not only allows you to save hundreds and thousands of lives, but also generally brings our victory closer. And cleaning the SBU is one of the important areas of such activity. All traitors will be severely punished!" acting head of the Security Service of Ukraine, Vasyl Malyuk, said in the statement [Google Translate showed].
The suspect has been detained under Part 2 of Art. 111 of the Criminal Code of Ukraine (treason committed under martial law), the statement added.
Since the war in Ukraine began on Feb. 24, thousands of soldiers from both Ukraine and Russia have lost their lives. Many civilian casualties have also been reported.
However, International Business Times could not independently verify the claims.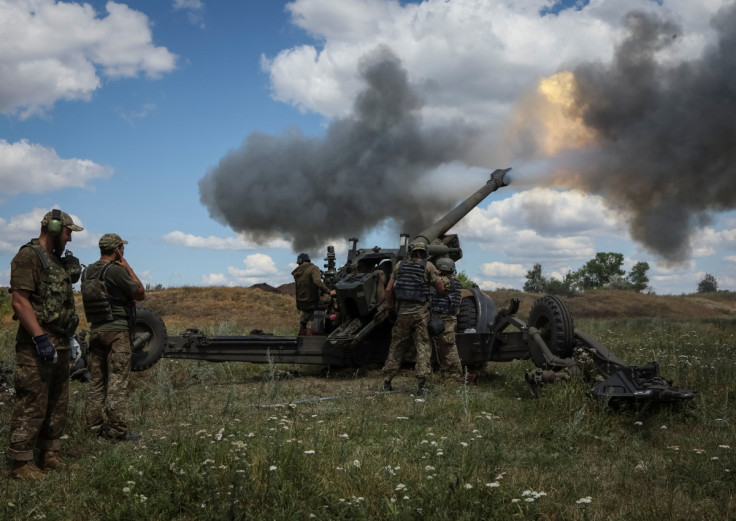 Read more
Pelosi Trip A Pearl Harbor Moment For China, Says Analyst
One Killed As Blasts Rock Russia Base In Crimea, Kyiv Not Taking Responsibility
© Copyright IBTimes 2023. All rights reserved.