Russian Army Death Toll In Ukraine Nears 113,000; 3,000 Tanks, 6,100 AFVs Destroyed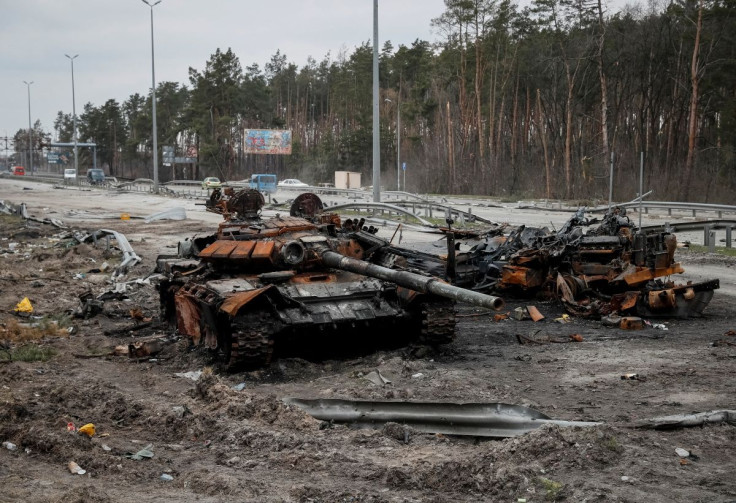 KEY POINTS
Russia has suffered 112,960 casualties since invading Ukraine last February
It has also lost 3,094 tanks and 6,159 AFVs, among other military equipment
The fight between Russian and Ukrainian forces has escalated in Ukraine's Donetsk province
Russia has lost nearly 113,000 personnel, more than 3,000 tanks and 6,000 armored fighting vehicles (AFV) in its ongoing invasion of Ukraine, according to data provided by the Ukrainian military.
A total of 112,960 Russian casualties have been recorded since the conflict began last February, the General Staff of the Armed Forces of Ukraine claimed in its most recent casualty report released Wednesday.
Russian losses also included 3,094 tanks, 6,159 AFVs and 2,078 artillery systems, among other pieces of military equipment.
The figures could not be independently verified.
Russia's last official death toll from the war, released in September last year, claimed 5,937 Russian soldiers had died in Ukraine up to that point.
Meanwhile, up to 13,000 Ukrainian troops have been killed, media reported in December, citing Ukrainian officials.
Russia has escalated its attacks in Ukraine's eastern Donetsk province amid reports of its losses.
Russian forces, along with fighters from the Wagner Group paramilitary organization, have likely nearly taken full control of the city of Soledar following days of advances, the United Kingdom's Ministry of Defense (MoD) said Tuesday.
Wagner Group co-founder Yevgeny Prigozhin has already announced his forces' complete capture of the settlement, Al Jazeera reported.
Prigozhin, whose fighters reportedly numbered 50,000, even published a photograph of himself and Wagner Group troops that were supposedly taken in Soledar's salt mines.
Serhiy Cherevatyi, a spokesman for Ukraine's eastern military command, denied claims that Soledar had fallen hours after the image was posted on Telegram.
"It seems that the location of Prigozhin does not correspond to reality," the Ukrainian military said in a statement.
Russian forces also intensified their assault on defensive positions around the Ukrainian city of Bakhmut, according to officials.
The settlement, which Ukrainian President Volodymyr Zelensky claimed Russia has turned into "burned ruins," has reportedly become a symbol of Ukraine's defiance against Russian aggression.
Bakhmut's fall would disrupt Ukraine's supply lines and open a route for Russian forces to advance toward the key Ukrainian strongholds of Kramatorsk and Sloviansk, the Associated Press reported in October.
Prigozhin, an ally of Russian President Vladimir Putin, was also eyeing the city for its salt and gypsum mines, a U.S. official claimed last week.
Several of Ukraine's best units have been deployed to defend Bakhmut, including one of the Ukrainians' remaining tank brigades, Forbes recently reported.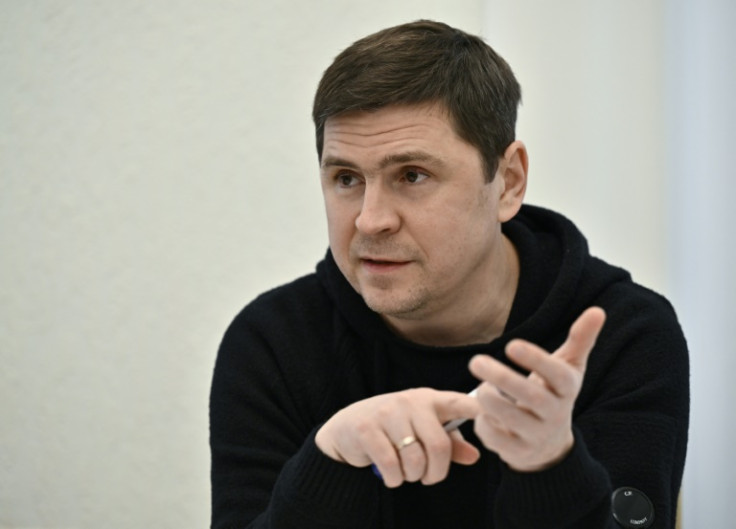 © Copyright IBTimes 2023. All rights reserved.