Russian Army Running Out Of Ammo, But War To Continue For 'Long Time': Western Officials
KEY POINTS
Russian forces in Ukraine are running out of ammunition and experiencing equipment shortages
President Vladimir Putin planned for a "very short" 30-day campaign in the country
Despite ammo shortages, the conflict may last for a "long time" with "no strategic compromise"
The Russian army is running out of ammunition ever since invading Ukraine on Feb. 24, but the conflict may continue for a "long time," according to Western officials.
Russian President Vladimir Putin had planned for a "very short" 30-day campaign in Ukraine, unnamed officials were cited as saying by the Evening Standard Monday, which marked the 117th day of the conflict.
Russia was forced to focus its forces in eastern Ukraine following a failed attempt to seize the Ukrainian capital of Kyiv. However, the push into the region has been "slow and costly," according to the United Kingdom's Ministry of Defense.
Shortages of equipment, such as long-range missiles, have reportedly hampered the Russian bombardment of Severodonetsk, an industrial city located in the partially Russian-occupied province of Luhansk.
Stocks of old weaponry are allegedly being brought out of "deep storage" to compensate for the shortfall.
"[Russian forces] have always been on the back foot with supply of munitions to the frontline," officials said.
However, the country would still want to keep some of its weaponry in reserves "in case they want to fight a war with NATO (North Atlantic Treaty Organization)."
Russia's lack of ammunition, low morale and poorly supplied units would supposedly make its tiny advances into Ukraine "unsustainable."
Ukraine, for its part, is also running low on ammunition, with some Ukrainian soldiers in Donbas being unable to return fire one for one as they try to conserve shells, a report by The New York Times said.
Russia has 20 times more military equipment than Ukraine in the besieged region, according to Ukrainian President Volodymyr Zelensky.
Despite the ammunition shortages, the conflict between Ukraine and Russia may continue for a "long time" with "no strategic compromise," according to officials.
Both sides would want to "dig and maintain the advantage they have already won," they claimed.
Jens Stoltenberg, NATO's Secretary-General, warned Sunday that the war in Ukraine could last for years.
"We must prepare for the fact that it could take years. We must not let up in supporting Ukraine. Even if the costs are high," he said.
The United States announced on June 15 an additional $1 billion in military assistance for Ukraine, bringing the total security assistance sent since Russia invaded to $5.6 billion.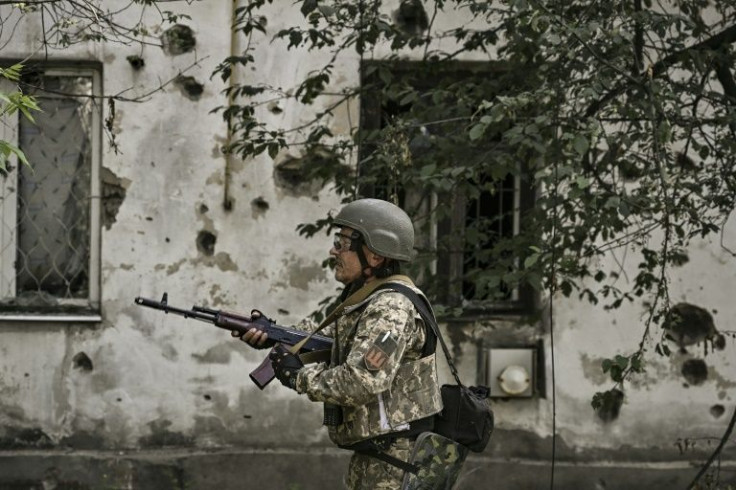 © Copyright IBTimes 2023. All rights reserved.
FOLLOW MORE IBT NEWS ON THE BELOW CHANNELS