Russian Embassy In UK Defends Ambassador For Using Hollywood Actor's Photo To Talk About ISIS Terrorists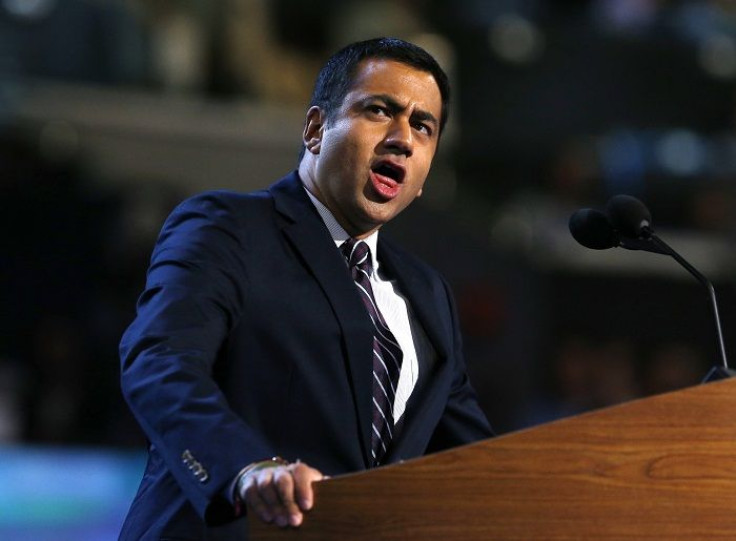 A Russian ambassador has posted a Hollywood actor's photograph on Twitter and claimed he is a terrorist. Alexander Yakovenko, the Russian ambassador to the U.K., used Kal Penn's photo from "Harold and Kumar Escape from Guantanamo Bay," a 2008 movie where Penn played the role of an extremist.
Yakovenko posted the picture to prove a point about the United States' involvement in the fight against the Islamic State group in Iraq. "U.S. threatens to stop helping Iraq against ISIL if Baghdad asks Russia for help," Yakovenko writes. "The terrorists must be rejoicing."
Penn retweeted the post and said he could not "stop laughing." The Russian Embassy in the U.K. defended the diplomat's choice of image and said it was difficult for him to find a photo of a terrorist laughing. That was why Yakovenko used Penn's photo to prove his point, it tweeted.
Penn, however, had the last word as he posted a photo of Ivan Drago, the Russian actor from "Rocky IV," and thanked "Mr. Ambassador." Penn's reaction has been appreciated by a number of Twitter users. Some of them posted photos from other films and claimed the people in the photographs were ISIS terrorists.
In 2009, Penn's popular character on the U.S. TV program "House" was written off all of a sudden as he got the opportunity to work for the Obama administration at the White House. He became the associate director in the White House office of public liaison. Penn said in an interview with Inside TV that the department would "take out all of the red tape that falls between the general public."
© Copyright IBTimes 2023. All rights reserved.