Russian TV Accidentally Dropped Crucial Tip That Helped Ukrainians Destroy Its Artillery: Report
KEY POINTS
The weapon had been firing incessantly on Pavlohrad bridge and Sievierodonetsk
The TV report revealed the position from which the weapon was firing
The General Staff of the Armed Forces also shared a video of the artillery on fire
The Ukrainian troops have managed to destroy a crucial piece of Russian military hardware that had been firing at the Luhansk city, thanks to a crucial tip inadvertently dropped by a Russian TV report.
A post by Luhansk Governor Serhiy Haidai that appeared in Telegram on Saturday said the members of Ukraine's National Guard blew up a 2S4 Tyulpan 240 mm self-propelled heavy mortar, reported The New Voice Of Ukraine, a Kyiv-based news website.
The Russian forces had been using the piece of heavy artillery to blow up the Pavlohrad bridge and shell Sievierodonetsk town.
According to Hadai, a television report by Russian propagandists helped Ukrainian guardsmen "adjust the fire." "The punishment came instantly," Haidai said in the statement.
"The guardsmen destroyed the enemy military hardware that blew up the Pavlohrad bridge and shelled Sievierodonetsk. Thanks to Russian propagandists for the tip. They boasted, and now they have (nothing to boast about)," he wrote on Telegram.
His statement was corroborated by Ukraine's General Staff, who took to Facebook to honor the men of the National Guard Of Ukraine for destroying the mortar.
"Fire adjusters of the Ukrainian artillery "targeted" enemy military equipment after watching a Russian television report about (the position from) where the self-propelled artillery vehicle was hitting the bridge. Thank you. Keep it up!" the General Staff said. The General Staff also shared a video alongside the post showing flames and smoke engulfing the military hardware.
Meanwhile, Hadai said the bridge would soon be rebuilt while thanking the "propagandists." According to him, the Russian offensive had destroyed a bridge between the towns of Sievierodonetsk and Lysychansk. Nevertheless, there are still connections between the towns, he said.
The cities of Sievierodonetsk and Lysychansk were the focal points of the Russian offensive. Ukrainian forces in this area remained under persistent artillery barrages as Russian soldiers expanded their offensive to Oskolonivka, Purdivka, Schedrivka and Smolyaninove.
Russian media houses have been blamed for spreading propaganda in favor of the invasion as it repeats that Russia was "definitely fighting against Nato infrastructure, if not Nato itself." The rhetoric increased the last few days with some channels airing threats about ballistic missiles and the "seconds it would take to land in London, Paris or Berlin."
According to western media, Kremlin and its mouthpieces have been increasingly "reaching for new and more outlandish claims to justify the Ukraine invasion."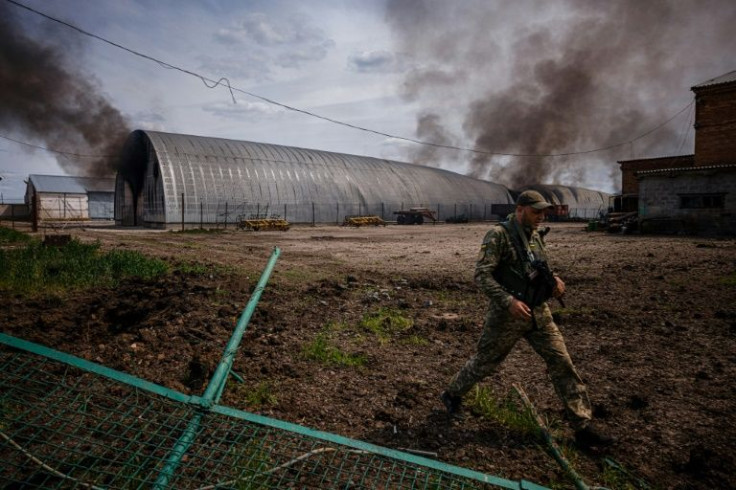 © Copyright IBTimes 2023. All rights reserved.