'Russians Have Gone Too Far': Kremlin Sends Three Warships Off Taiwan's Coast
KEY POINTS
Taiwan confirmed that the Russian vessels sailed near its coast
Analysts think the actions have created a dilemma for Beijing
Moscow always said Taiwan was Beijing's internal matter
Three Russian warships reportedly sailed through a waterway off Taiwan's coast, in a bold move that could jeopardize Russia's relationship with China.
The vessels, Udaloy-class destroyer Marshal Shaposhnikov, Gremyashchiy-class corvette Gremyashchiy, and a Dubna-class tanker, were spotted some 70km south of Yonaguni on July 1 and 2. According to the Japanese Ministry of Defence, the three vessels made their way northeast through waters between Yonaguni and Iriomote Island towards the East China Sea.
Taiwan too confirmed that the three Russian vessels had sailed near the coast of Hualien. According to Taiwanese foreign ministry spokeswoman Joanne Ou, the island's authorities had closely monitored the movements of the Russian and mainland Chinese vessels.
Though China is yet to respond to these transits, which they may view as incursions, analysts think the actions have created a dilemma for Beijing. "Russia has never come close to the Taiwan Strait or the waters near the East China Sea," Ni Lexiong, a professor at Shanghai University of Political Science and Law, told South China Morning Post.
He added that Moscow's approach, since the Soviet Union era, had been that the Taiwan issue was an internal matter for Beijing and it would never intervene. But, these actions appeared to be in conflict with that.
Another analyst too thinks Kremlin's actions have changed equations. "The Russians have gone too far this time," Zhou Chenming, a researcher at the Beijing-based Yuan Wang Military Science and Technology Institute, told the news outlet. "China does not want the Americans to come close to [Chinese waters], nor does it want the Russians to do so," Chenming said.
According to Patrick Huang, a Taipei-based political commentator, the activities might represent Russia's attempt to create an impression that Moscow was closely cooperating with Beijing militarily to counter Washington, and therefore Beijing would not mind the Russian warships sailing near Hualien.
"But the fact is, since the start of the Russia-Ukraine war, China has been put into an embarrassing situation. On the one hand, it has to maintain friendly ties with Russia, but on the other hand, it hopes to keep a distance from Moscow to avoid being dragged into the murky water by Russia," Huang told South China Morning Post.
Many others believe the activities might be Russia's attempt to show it was continuing routine drills in the Pacific despite its involvement in the Ukraine war.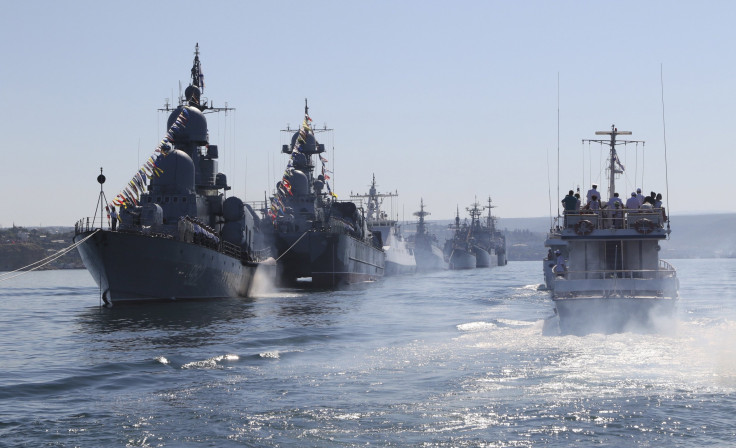 © Copyright IBTimes 2023. All rights reserved.