Ryan Shazier Update: Watch Steelers LB On FaceTime After Spinal Stabilization Surgery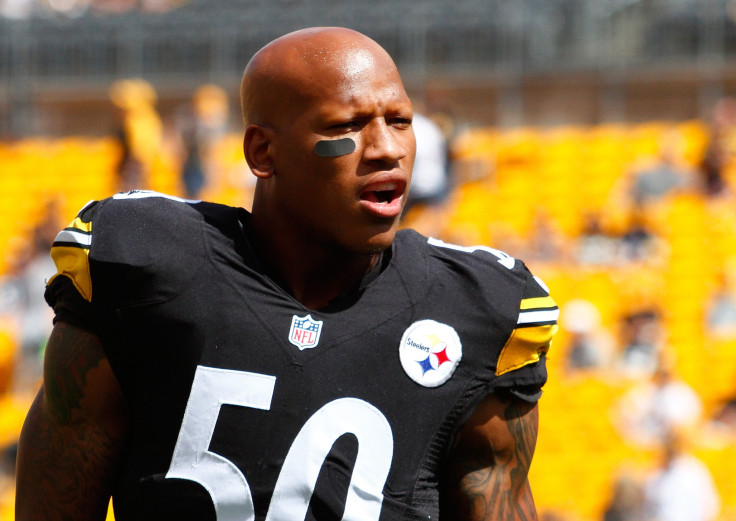 Pittsburgh Steelers linebacker Ryan Shazier missed his team taking over the Baltimore Ravens Sunday night, but made sure he was part of the celebrations after their win. Shazier used FaceTime to reach out to his teammates from his hospital room as he continued to recover from Wednesday's spinal stabilization surgery.
After securing their second consecutive AFC North crown with 39-38 win over the Ravens, the Steelers were excited to have Shazier share the moment of victory with the entire team.
"A very emotional group in there. AFC North champs. We had Ryan Shazier on Facetime. He had an opportunity to share that moment with the team. That's a special thing," coach Mike Tomlin said in a press conference after the game.
Wide receiver Antonio Brown said after the game: "We knew in spirit, he was all there with us. And for us to get it done and the way we got it done today and being able to Facetime him, to see the joy from him. It's special... We don't take it for granted. He's our brother. I know he wasn't out there with us, but he was there in spirit. And I know he was our biggest supporter, watching us fight together today."
Shazier suffered an injury during the Steelers' 23-20 victory over the Cincinnati Bengals Monday night. He underwent the spinal stabilization surgery on his injured and could need months to completely recover.
ESPN's Adam Schefter said Sunday that Shazier was showing "signs of improvement" following the surgery.
"Doctors are controlling and limiting his movement as they wait for the swelling and bruising in his back to subside," Schefter wrote, adding that the Steelers weren't focused on whether he'll play again but more concerned about his "short- and long-term health."
"I'm not worried about him playing for us again, I'm more worried about him," defensive coordinator Keith Butler told the Pittsburgh Post-Gazette Thursday. "Y'all have been updated as much as we have. The thing that we're hopeful for and prayerful for is that he comes back and he'll be OK. The football stuff is secondary. His life is a lot more important to me than football."
Shazier's fiancée Michelle Rodriguez took to social media thanking everyone for their support.
"Just wanted to thank EVERYONE for all the prayers and support for Ryan. So sorry I haven't been answering phone calls and texts at this time. Please just keep Ryan in your prayers. This is honestly more than football. You guys honestly don't know how much this means to us and our families. The love and support that has been flooded our way is something that we are truly grateful for. We THANK YOU! God is TRULY able!! #prayfor50 #shalieve#50 #steelers #faith #family," she wrote on Instagram Friday.
© Copyright IBTimes 2023. All rights reserved.