S. Korea unveils bank levy to limit volatility amid military tension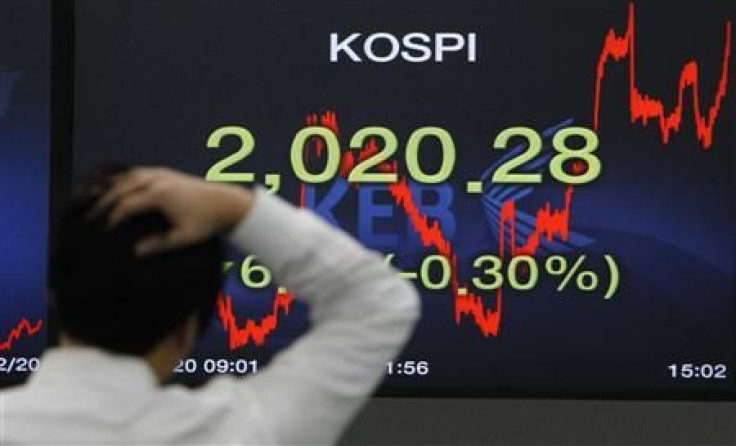 South Korea announced on Sunday it will start charging a levy on banks' foreign exchange borrowings, a measure aimed at limiting the chances of capital exiting the economy at a time when military tensions with the North are escalating.
Asia's fourth largest economy had been a victim of two financial crises in the recent pasty - in 1997 and 2008 - both of which were triggered by excessive liquidity in the capital markets and sudden capital outflows.
The flow of capital to emerging Asian economies has accelerated in recent times as borrowing costs in the developed world dropped to near-zero levels and the United States Federal Reserve launched a second edition of the quantitative easing (QE) program in November to increase liquidity in the domestic market and help boost recovery.
Asia's high-growth economies like South Korea, Thailand, Taiwan, Indonesia and India have taken measures to guard against excessive capital inflows as cheap capital from the western markets started chasing higher-yielding assets in the developing world.
The Bank of Korea has anticipated that extreme changes in the global economy can result in sudden capital flows, which will hurt the capital markets' stability in the country and cause another capital crisis.
The proposed bank levy will kick in later next year, South Korea's Yonhap news agency reported. The finance ministry will submit the bill to the National Assembly in February and it is expected that the legislation will come into force in the second half of next year.
The new tax will apply to non-deposit short-term and long-term foreign currency liabilities held by all financial institutions. The Yonhap said the levy will be imposed first on banks thought to be more prone to causing systemic risk.
A finance ministry press release said the country is highly vulnerable to sudden capital movements in the global economy, pointing out that overseas borrowing was the most volatile element.
Of the various capital flows, overseas borrowing is the most volatile, in particular short-term ones. The Korean government, which has reinforced macro-prudential measures to reduce capital flow volatility within the framework of an open and liberalized economy, now decided to introduce the levy, the press release said.
It's not clear as yet how much will be the levy. Yonhap quoted market observers as saying rate could be around 0.1 percent, but it doesn't exclude chances of the levy amounting to as much as 0.2 percent on short-term foreign currency liabilities.
© Copyright IBTimes 2023. All rights reserved.