S.Africa could use FX reserves if necessary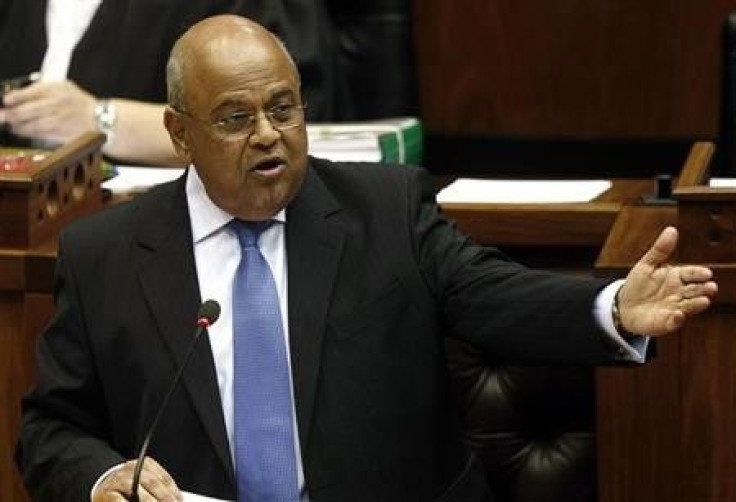 South Africa could use its foreign exchange reserves if necessary to relieve market stress caused by global turmoil, Finance Minister Pravin Gordhan said on Wednesday.
South Africa's gross reserves have risen 11.4 percent in the past twelve months to $49.725 billion at the end of September, with Gordhan saying holdings have risen to a level that more than adequately covers the country's foreign obligations.
If necessary, some of these reserves could be used to ease temporary market stress in response to global market turmoil, Gordhan said in written to a response to questions in parliament, reiterating comments from August.
He was asked whether South Africa had measures in place to protect the economy in the event of capital flight.
He said the country's flexible exchange rate provided a shock-absorbing mechanism for the economy in the event of capital outflows and the currency's depreciation would make exports more competitive.
South Africa's rand has been volatile in the past two months, falling more than 20 percent in September as investors dumped risky assets with a downgrade of U.S. debt and deepening euro zone debt crisis increasing worries about another global slump.
Gordhan said South Africa's prudent fiscal and monetary policies were essential to support investor confidence and reduce the probability that capital outflows become destabilising.
© Copyright Thomson Reuters 2023. All rights reserved.