Salman Abedi, Manchester Bomber Born To Libyan Refugees Known To Security Services: UK Home Secretary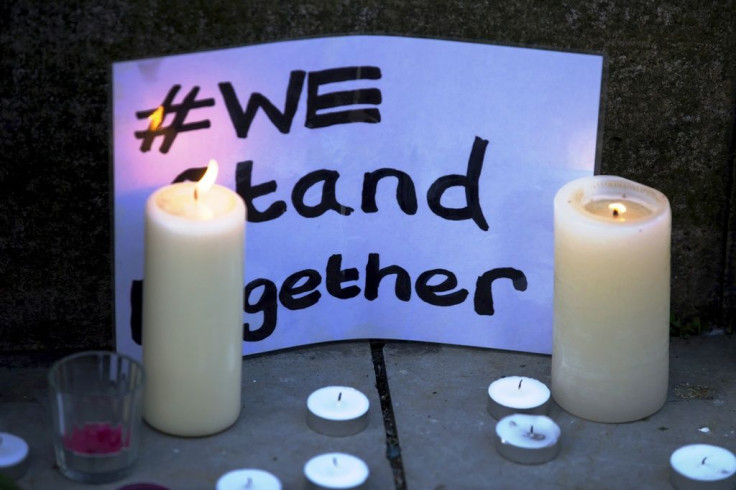 A suicide bomber who blew himself up at a concert in northern England's Manchester Arena, killing 22 people and severely injuring several others, is likely to not have acted alone, British Home Secretary Amber Rudd said Wednesday. Salman Ramadan Abedi was known to security services "up to a point," the British intelligence services and law enforcement officials said.
"It seems likely possible that he wasn't doing this on his own so the intelligence services and the police are pursuing their leads in order to make sure they get all the information ... that they need to keep us safe," Rudd told BBC radio, according to Reuters.
Read: UK National Terror Threat Raised To Highest Possible Level After Manchester Attack
"The security services will know a lot of people, it doesn't mean they are expected to arrest everybody that they know, but it is somebody that they had known before and I'm sure when this investigation concludes we'll be able to find out more," Rudd said.
The blast took place near Manchester Arena's box office at about 10:33 p.m. local time (5:33 p.m. EDT) as nearly 21,000 people were leaving singer Ariana Grande's concert. Following the attack, supporters of the Islamic State group (ISIS) posted celebratory messages on social media and encouraged more "lone wolf" attacks. The militant group Tuesday claimed responsibility for the attack, which was the most fatal in Britain since the London subway bombings that killed over 50 civilians in 2005.
British and French intelligence agencies have information that Abedi had visited Syria and had "proven" links with ISIS, French Interior Minister Gerard Collomb reportedly said on BFM television Wednesday. However, the minister did not provide more details.
Manchester is known to house one of the largest Libyan communities in the country.
Born in 1994 in Manchester on New Year's Eve, Abedi is the youngest of his four siblings — one sister and two brothers. His parents Samia Tabbal and Ramadan Abedi were Libyan refugees, who fled the North African country due to Muammar Gaddafi's regime. The family moved to Manchester after spending a few years in London. His father worked as a muezzin in suburban Didsbury area, BBC reported. Abedi's parents are believed to have moved back to Libya in 2011 following Gaddafi's ouster.
As a kid, Abedi studied at a Manchester school. He went to Salford University in 2014 to study business management before dropping out, according to the Telegraph. He then worked in a bakery, BBC reported.
Abedi was recently radicalized. However, it was not immediately known, the Telegraph reported. He also reportedly frequented a local mosque accused of raising funds for terrorists.
"He went to Libya three weeks ago and came back recently, like days ago," Abedi's school friend told the Times, according to the Telegraph.
While in Manchester, Abedi's family stayed at several places. Their properties at Elsmore Road in the Fallowfield area were raided by police following the attack. Officials also raided Abedi's another property in Whalley Range, where his family had stayed for at least a decade.
© Copyright IBTimes 2023. All rights reserved.