San Bernardino Shooter Syed Farook Had Profile On A Dating Site For 'Indians With Disabilities,' Before Meeting Wife Tashfeen Malik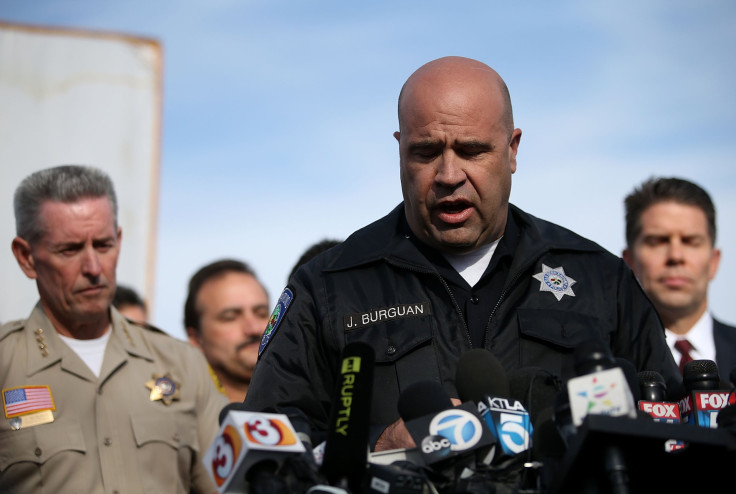 A profile appearing to be for San Bernardino, California killer Syed Farook was posted on a dating website called iMilap, which caters to people with disabilities as well as people looking for a second marriage. Farook's profile, allegedly posted by his parents, describes a modern Muslim who enjoyed target practice in the backyard with his siblings. According to the profile, Farook did not have a physical disability.
Farook, 28, and his wife Tashfeen Malik, 27, carried out an attack at the Inland Regional Center in San Bernardino, California on Wednesday, where Farook worked as an environmental inspector. He reportedly left the office's holiday party in the morning and returned later with his wife, wearing tactical gear. They opened fire in the room with assault rifles, killing 14 and wounding 21. The motives of the assault remain unclear.
Though the circumstances of how they met have not been confirmed, Farook may have met his wife through a site online, as he had several profiles on different Muslim dating sites. The description posted on his profile on iMilap is ridden with spelling and grammatical errors and describes him as "religios but modern family of 4, 2girls 2boys I work for county as health,safety and envorimental inspector." The site lists his age as 22, but gives no date of publication of the profile. Farook lived with his mother, Rafia Sultana Farook.
Interests listed on Farook's profile were "working on vintage and modern cars, read religios books, enjoy eating out sometimes travel and just hang out in back yard doing target pratice with younger sister and friends." The only picture on the site appears to show him in his front yard.
Born in Illinois and raised in southern California, Farook was a U.S. citizen. His wife, whom he met through a dating site two years ago, was from Pakistan and came to the U.S. on a fiancée visa, according to the FBI.
All of the weapons used in the attack were purchased legally, police said on Thursday.
© Copyright IBTimes 2023. All rights reserved.