Sanofi's Dengvaxia, World's First Dengue Vaccine, Approved For Use In Mexico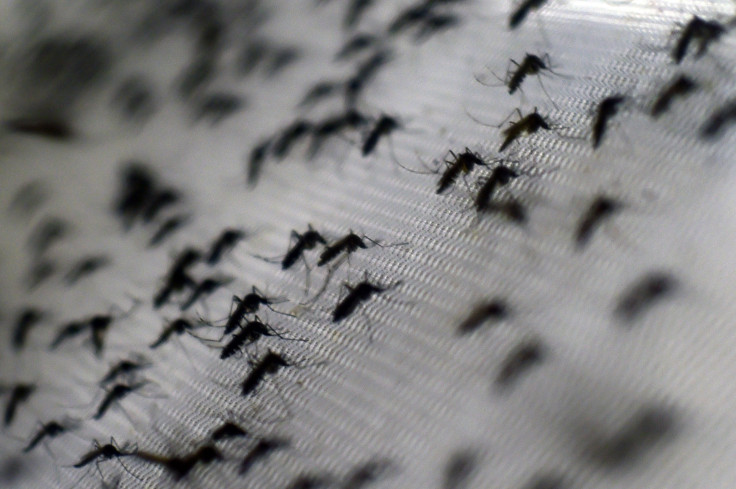 On Wednesday, Mexico became the first country in the world to approve a vaccine against dengue fever. In a statement released Wednesday, Mexico's drug regulator -- the Federal Commission for the Protection against Sanitary Risk -- said that the drug, named Dengvaxia, protected two-thirds of the over 40,000 patients who participated in clinical trials conducted in five countries spanning Latin America and Asia.
"With this decision, Mexico moves ahead of all other countries, including France, to tackle the spread of this virus," the drug regulator said, in the statement. "This vaccine could potentially prevent more than 8,000 hospitalizations and 104 deaths annually and generate savings of up to 1,100 million pesos a year by the reduction in the costs associated with medical care."
The vaccine was developed by the French pharmaceutical giant Sanofi over a period of 20 years, and will be available to children over the age of nine and adults under the age of 45 residing in areas where the disease is endemic.
"Today, with this first marketing authorization of Dengvaxia, we have achieved our goal of making dengue the next vaccine-preventable disease. This is a historic milestone for our company, for the global public health community and, most importantly, for half the world's population who lives at risk of dengue," Sanofi CEO Olivier Brandicourt said, in a statement released Wednesday.
According to the World Health Organization (WHO), dengue -- a viral disease transmitted by the mosquito Aedes aegypti -- is the leading cause of hospitalization and death in several Asian and Latin American countries, including Mexico. An estimated 400 million people are infected each year in 128 countries across the globe, making it one of the fastest-growing mosquito-borne diseases.
In severe cases, it causes hemorrhagic fever, which is marked by bleeding, shock and organ failure, and can even be fatal. The WHO estimates that over 20,000 people are killed by the disease every year.
In a clinical trial conducted last year, Dengvaxia was found to have an effectiveness of 60.8 percent against the four strains of dengue currently in existence. A separate trial found that the vaccine reduced incidents of dengue haemorrhagic fever by 88.5 percent, making it extremely effective in protecting people against the life-threatening fever.
"It's a very important moment in the history of public health," Olivier Charmeil, head of the Sanofi's vaccines division, told Agence France-Presse Wednesday, describing Dengvaxia as the "innovation of the decade."
However, the company, which has been struggling to shore up sales of its diabetes drug, has not disclosed the drug's pricing details. Charmeil reportedly said that the price would reflect the "value" of the vaccine in terms of the savings that it could bring about by reducing the disease's spread.
© Copyright IBTimes 2023. All rights reserved.