Saudi Arabia, Alarmed By Pakistan-Iran Gas Project, Invites FM For Urgent Talks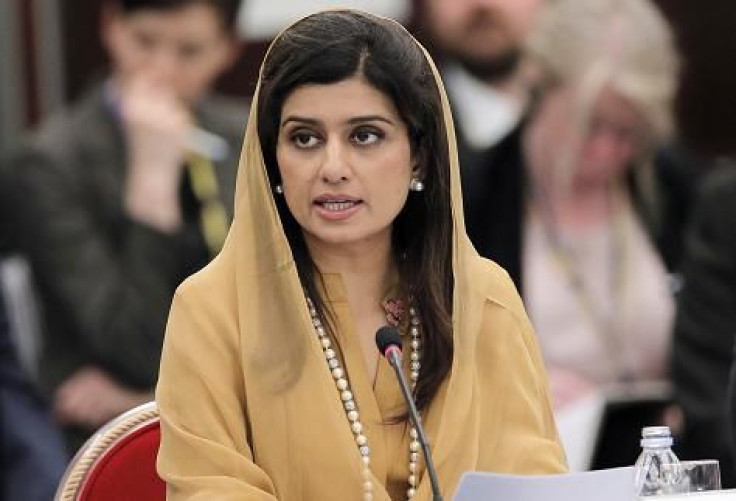 Saudi Arabia has invited Pakistan's foreign minister to Riyadh to discuss bilateral relations and, reportedly, to persuade Islamabad to cancel its gas pipeline project with Iran.
Hina Rabbani Khar has accepted the invitation and plans to fly to the kingdom "soon," though no timetable has been set.
The Express Tribune reported that the Saudis are gravely concerned about Pakistan's growing trade and diplomatic relations with its regional arch-enemy, Iran.
Part of that deepening relationship involves a plan for Pakistan to import natural gas, as well as crude oil, from Iran in exchange for long-term deferred payments.
The U.S. is also concerned by Pakistan's closer ties to Tehran.
Increasingly isolated by Western sanctions over its nuclear power ambitions, Iran desperately needs customers for its huge oil and gas industries. The Iranians have not only offered Pakistan generous terms on these energy deals, but also proposed to start various other energy projects.
The current gas pipeline project will cost a reported $7.5 billion – and Iran will pick up the entire tab.
Pakistan, a Sunni Muslim majority state, has long enjoyed good relations with the Sunni-ruled Saudis. A move by Pakistan to cozy up to Shia-dominated Iran would anger both Riyadh and Washington.
Indeed, Pakistan President Asif Ali Zardari recently postponed a planned trip to Iran, reportedly over objections from U.S. and Saudi officials.
But Pakistan's energy needs may supersede diplomacy, which likely prompted Saudi Ambassador to Pakistan Abdul Aziz bin Ibrahim bin Salih Al Ghadeer to extend an invitation Pakistan Foreign Minister Hina Rabbani Khar for "urgent talks."
Pakistani media suggested that the Saudis may offer an energy deal even more attractive than the one the Iranians have placed on the table.
Khar is expected to meet with Prince Saud Al Faisal bin Abdul Aziz Al Saud, the Saudi foreign minister, although the exact itinerary has not yet been released.
It is doubtful that the Saudis can persuade Khar to abandon Pakistan's energy projects with Iran.
Last week, Pakistani Foreign Office spokesman Moazzam Ahmed Khan told a weekly press briefing: "[The Iranian gas pipeline] is a project which is in our national interest, and we are determined to pursue it."
© Copyright IBTimes 2023. All rights reserved.