Saudi Arabia Expels Three Emiratis For Being 'Too Handsome,' But For Thousands Of Illegal Workers Threat Of Deportation Is Ugly Reality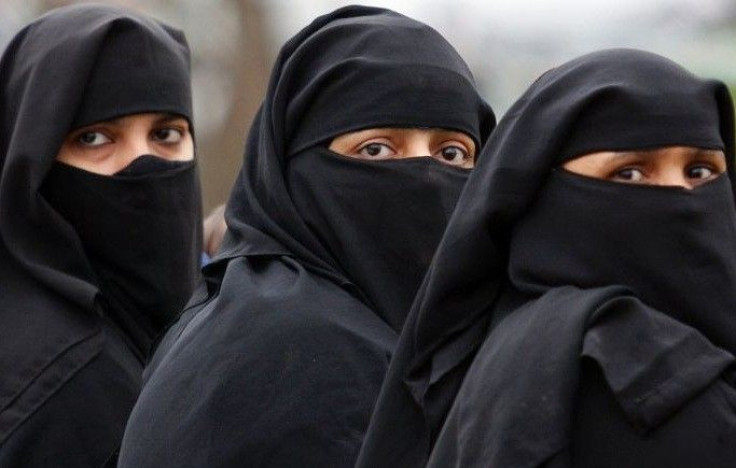 In one of the most bizarre stories to come out of Saudi Arabia in recent years, three men from the United Arab Emirates were deported from the Kingdom reportedly because they were "too handsome" and would unduly attract the ardor of too many Saudi women.
The Emirati men were expelled from the country on Sunday, by Saudi religious police while attending an annual culture show -- the Jenadriyah Heritage and Culture Festival -- in the capital of Riyadh, according to the website of Arab language Elaph newspaper.
"A festival official said the three Emiratis were taken out on the grounds they are too handsome and that the Commission members feared female visitors could fall for them," the newspaper said. The commission referred to is for the Promotion of Virtue and Prevention of Vices.
The three men were immediately deported to Abu Dhabi.
Dubai-based Emirates 24/7, however, has reported that the expulsion was promoted by the presence of an Emirati woman artist at its exhibition at the festival, which would suggest Saudi officials were upset by a mixing of the sexes at the event.
Under Saudi custom and law, unrelated men and women are forbidden to interact.
While the case of the "too handsome" Emiratis may have its humorous elements, for millions of undocumented foreign workers in Saudi Arabia, deportation is no joke.
Earlier this month, Reuters reported that the Saudis started deporting thousands of workers from Yemen – mostly unskilled laborers – following a new law requiring foreigners to work only for their sponsors in the Kingdom.
Yemen, an impoverished desert nation on the southern coast of the Arab peninsula, has about two million of its 25 million people working abroad – with roughly half of them working in neighboring and very wealthy Saudi Arabia.
These workers bring home about $2 billion in remittances to Yemen annually, which is equivalent to about one-eleventh of the nation's annual GDP.
Yemeni officials, including Rajeh Badi, adviser to Yemen's prime minister, warned that the deportations could hurt the local economy.
The new Saudi regulation is expected to affect more than 200,000 Yemenis who entered the Kingdom on work visas, but who aren't employed by those who sponsored their migration into the country.
And it's not only Yemenis that are under the watchful eye of Saudi authorities.
In an effort to reduce unemployment among native Saudis – about 12.2 percent of Saudis are jobless, while the rates for youths are much higher – the government's ministry of labor is aggressively trying to root out and deport illegal aliens, many of whom stayed on in the Kingdom after their work visas expired.
"The Ministry of Labour shall inspect facilities, and investigate irregularities discovered by the inspectors, and then forward them to the Interior Ministry to apply penalties on them," the Council of Ministers, said.
The English-language National newspaper estimates that there are some three million undocumented foreign workers in Saudi Arabia.
An Indian politician, Pinarayi Vijayan, secretary of the Communist Party of India-Marxist party for the state of Kerala, estimates that 150,000 people from Kerala could soon face deportation from Saudi Arabia.
Thousands of Filipinos also face expulsion.
"Unemployment among Saudis is a huge issue," Jamie Ingram, regional analyst at risk consultant IHS, said. "The authorities are sending a message out to Saudi citizens that we understand your complaints."
Saudi Arabia, which has 20 million citizens, also has eight million legal expatriates, whom the economy heavily depends upon.
As such, some voices in Saudi Arabia want the Kingdom to take a more relaxed approach to undocumented foreign workers.
"You have to correct wrongdoings in the labor market, in terms of illegal workers, but just taking them off the street is not the way to do it, nor is deporting them," Saleh Al Khathlan, vice chairman of the Saudi National Society for Human Rights, said.
"We have huge projects worth billions in construction, and taking this action and deporting illegal workers, I think it's going to reflect on the infrastructure. I'm sure a lot of projects will suffer. There is already a shortage of labor."
© Copyright IBTimes 2023. All rights reserved.