Saudi Arabia Oil Prices Plunge After China 'Black Monday,' Business Leaders Debate Production Restrictions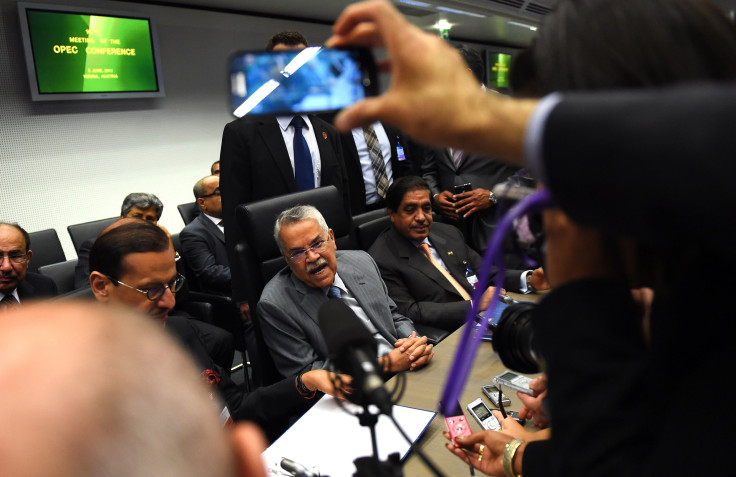 As oil prices sank Monday to a six-year low, with Brent crude oil falling nearly 6 percent to less than $45 per barrel, economists, financial analysts and Saudi Arabian businessmen said it was time for OPEC to reduce production to stabilize the price of oil. Oil prices have been sinking for months, and the huge losses on the Chinese stock exchange Monday, triggered by global sell-offs and the devaluation of the yuan, led to further concerns Chinese demand for oil was slowing and production needed to be capped.
Experts and businessmen alike have said OPEC needs to limit production to control the price of oil to keep prices from continuing to drop while some authorities have continued to say the price will bounce back. "Yes, prices are volatile now, but they have been volatile earlier this year so why change course now," an OPEC delegate told the Wall Street Journal.
Oil revenues in many OPEC-member states, such as Qatar, Saudi Arabia and the United Arab Emirates, historically have been an important source of funding for the government, and authorities fear the sinking price of oil will impact government budgets negatively.
Saudi Arabia, for instance is expected to see a government deficit equal to approximately 20 percent of its gross domestic product, compared to a deficit of 3 percent in 2014. Local authorities and Saudi citizens have said they fear the large amount of debt the government was taking on would not be sustainable in the long term.
"Oil just can't stop sliding and local investors are very worried about where the bottom is and how long regional economies can take the battering," Sebastien Henin, head of asset management at the National Investor in Abu Dhabi, told Bloomberg.
© Copyright IBTimes 2023. All rights reserved.
FOLLOW MORE IBT NEWS ON THE BELOW CHANNELS