Saudi Arabia Stops Issuing Visas To Workers From Ebola-Stricken Nations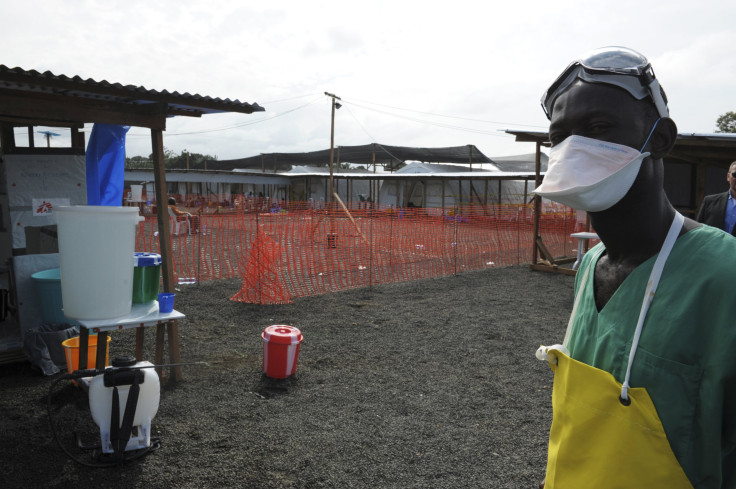 Saudi Arabia announced Monday it has temporarily stopped granting visas to workers from the countries most ravaged by the Ebola outbreak. The decision follows repeated incidents in the past month that raised fears the hemorrhagic fever could spread to the Middle Eastern nation.
Saudi Arabia's labor ministry has temporarily stopped issuing visas to laborers from the West African nations of Guinea, Liberia and Sierra Leone, Agence France-Presse reported. The three nations have seen the highest death tolls in the current Ebola outbreak, which was first detected in Guinea in March.
The visa ban was described as a "preventative measure," the official Saudi Press Agency reported. Saudi Arabia had already instituted a ban in April on Muslim pilgrims visiting from the three nations because of concern the disease could spread as thousands of people descend on Mecca for early October's hajj.
Saudi Arabia has seen multiple scares related to Ebola in the past month. A 40-year-old Saudi man died in early August after returning to the country from Sierra Leone, raising fears he had succumbed to Ebola, but he tested negative for the virus, the Associated Press reported.
Two undocumented African nationals suspected of having the Ebola virus escaped treatment at a rural health center in Saudi Arabia in mid-August, which again raised red flags about the prospect of the disease spreading to the kingdom, Arab News reported.
The current outbreak of Ebola, for which there is no approved vaccine or cure, has been described as the worst in world history. So far it has killed 1,552 people of 3,069 reported cases since March, World Health Organization statistics indicate. Beyond the three countries listed in Saudi Arabia's worker visa ban, Nigeria and Senegal also have reported outbreaks.
© Copyright IBTimes 2023. All rights reserved.