Saudi Arabia's Youth Unemployment Problem Among King Salman's Many New Challenges After Abdullah's Death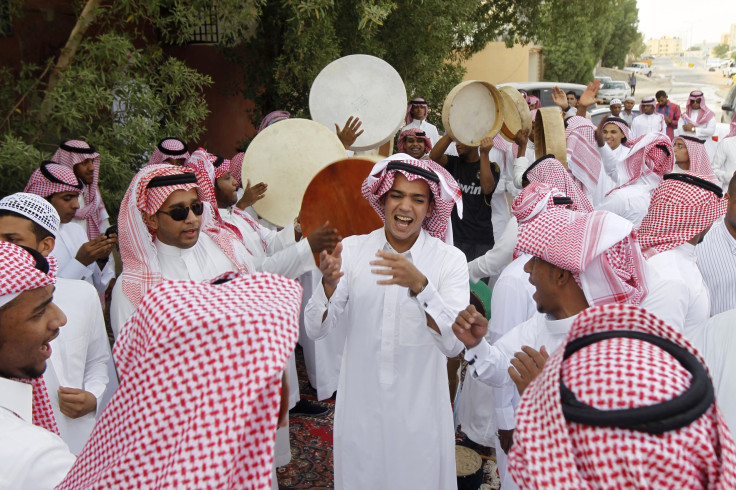 Saudi Arabia's youth unemployment could become its biggest social challenge over the next decade amid sinking oil prices and the entry of millions of young people into its limited economy. King Abdullah bin Abdulaziz was known for modest education reforms in recent years, but it's unclear how his successor, Salman bin Abdulaziz, will address the needs of Saudi Arabia's immense youth population.
Two-thirds of the nation's 29 million-person population is under age 30. Thirty-seven percent of all Saudis are 14 years old or younger, according to a 2011 paper from the Woodrow Wilson International Center for Scholars in Washington, D.C. That number may not seem high in the context of Muslim countries, where a 2011 Pew Research Center study found people under age 30 typically comprise 60 percent of the population. But in Saudi Arabia, that means 1.9 million Saudis will enter the workforce over the next decade.
And they're not prepared. According to the CIA's World Factbook, Saudi Arabia's youth population "generally lacks the education and technical skills the private sector needs." The unemployment rate for Saudis between ages 16 and 29 is 29 percent.
Many blame the country's inept education system. Half of primary and secondary school students aren't learning at the levels they should be, according to a survey by the Boston Consulting Group. When they get to college, it gets worse – 63 percent of students get degrees that aren't useful for private-sector jobs.
"They're just not going to have the dynamic, flexible skills that employers are looking for," said Edward Sayre, an associate professor in the department of political science, international development and international affairs at the University of Southern Mississippi in Hattiesburg.
One of Abdullah's projects was modernizing the education system. In 2007, he launched the King Abdullah Project for the Development of Public Education, run through a company called Tatweer, which dispensed about $3 billion to improve the quality of education. He allocated money to beef up extracurricular activities, train teachers and develop curriculum. The Tatweer reform program was designed to change the way students learn – instead of just memorizing facts, students were encouraged to solve problem.
In 2009, he founded the King Abdullah University for Science and Technology with a $10 billion endowment, and the 2015 Saudi budget increased spending on education by 3 percent. Of the roughly $58 billion the country allocated toward education, about $108 million will go toward general school rehabilitation projects, and $3 billion will go toward higher education, according to the U.S.-Saudi Arabian Business Council.
But in order to be successful, Salman will also have to address foreigners' domination of the workforce, Sayre said. Saudi Arabia plays host to about 9 million expatriates, Bloomberg reported in 2013.
The kingdom's ministries have tried to remedy this through Saudization, a national movement to employ citizens over foreigners. Action has mostly come in the form of small regulations, like requiring businesses to meet quotas of Saudi workers. The government has started enforcing the rules only in the past few months, Sayre said.
Salman probably will extend Abdullah's policies in the name of continuity. Enacting change while not spooking his more conservative subjects is the "legacy and quandary" handed to him, said Peter Mandaville, a professor at George Mason University's School of Policy, Government and International Affairs in Washington, D.C.
But even if Salman keeps up Abdullah's education reform, more needs to happen to solve Saudi Arabia's youth problem, Mandaville said. "It's not just a technical problem of better education or more education," he said. Young Saudis are becoming increasingly exposed to the world through social media, and they want Salman to hear their concerns. "They want to have a say, but the basic premise of that society is based on the idea that they're not supposed to be too heavily involved or ask too many questions," Mandaville said.
Millions of young people in the Middle East expressed discontent with their countries' governments during the Arab Spring revolutions starting in 2010. Places such as Egypt, Jordan, Kuwait and Israel saw protests against and often violent responses from political leaders. The strength of the movement was attributed largely to young people's use of social media.
Saudi youth generally support their government, though there have been hints of unrest. Most recently, people have protested the sentencing to public flogging of blogger Raif Badawi for writing posts about religion and politics in Saudi Arabia. Another group has posted YouTube videos calling for political change, Al-Monitor reported.
Traditional Islam remains central to young Saudis' lives – 97 percent of respondents said so, according to the Boston Consulting Group. But they're also worried about issues like the cost of living, the shortage of affordable housing and crime. Because of this -- and the Arab Spring protests -- the government is becoming increasingly aware that it must pay attention to young people. In that sense, Mandaville said, "it's not so much a question of whether, it's a question of when and how" things will change in Saudi Arabia, he said.
© Copyright IBTimes 2023. All rights reserved.
FOLLOW MORE IBT NEWS ON THE BELOW CHANNELS