Saudi Prince Avoids Felony Charges In Sexual Assault Case At Los Angeles Mansion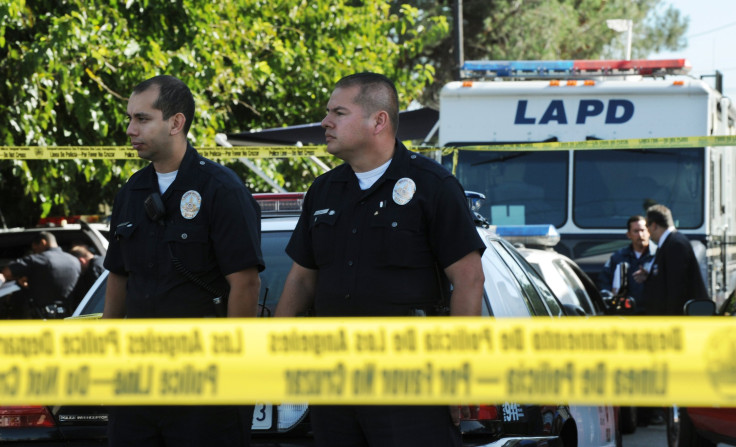 A Saudi Arabian prince accused of sexual assault will not face felony charges, the Los Angeles Times reported Monday. Los Angeles County prosecutors will not file charges due to insufficient evidence.
Majed Abdulaziz al-Saud, 29, had been arrested last month for allegedly attempting to force a female worker to perform a sex act on him at a Beverley Glen residence he had been renting. Police alleged there were numerous victims, and shortly after the prince's arrest three women sued him. Al-Saud was scheduled to appear in court Monday on a felony charge for forced oral copulation, but the Los Angeles County District's Attorney's Office has decided not to pursue the matter, according to U.S. News & World Report.
Shortly after the prince's arrest, Los Angeles Police Detective Mark Fassam U.S. News & World Report, it's "definitely a file-able case," and that physical evidence and witness statements were solid. Four other people ended up telling police that they had been victimized by al-Saud, however not all of them alleged sexual misconduct.
The lawsuit, filed by three women identified as Jane Does, accuses the prince of "extreme," "outrageous" and "despicable" behavior and seeks unspecified damages for emotional distress, assault and battery, sexual discrimination and retaliation against the workers, among other allegations.
While prosecutors said Monday there wasn't enough evidence to charge al-Saud with a felony, they referred the case to the LA city attorney's office, which can charge him with a misdemeanor. Officials in the city attorney's office said they would have to review the case before considering charges, the Los Angeles Times reported.
However, al-Saud attorney Alan Jackson reportedly doubts there will be misdemeanor charges. He said the allegations were concocted by the alleged victims.
"This is about money," Jackson said, according to U.S. News & World Report. "It's just a money play by them, trying to take advantage of a wealthy person."
Vadim Fish, one of the lawyers representing the women, said he suspects al-Saud may not challenge the lawsuit against him to avoid addressing specific allegations.
"I think they're going to do whatever they can to not have these facts out there," said Fish, according to U.S. News & World Report. "They don't want this story out."
The prince has remained in Southern California, free on $300,000 bail, since his arrest Sept. 23.
© Copyright IBTimes 2023. All rights reserved.