Schools And Subways Will Be Closed On Monday In Belgium Amid Terror Alert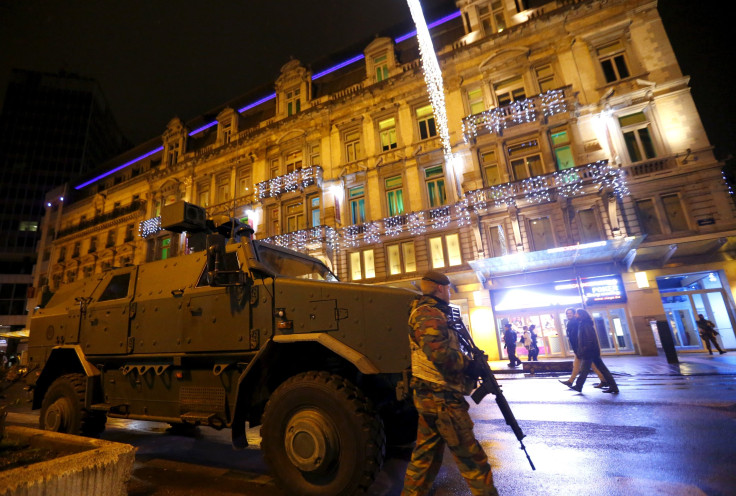 Brussels will remain largely shut down on Monday morning as the city remains on its highest terrorism alert level following last week's attacks in Paris, Belgian Prime Minister Charles Michel said Sunday. Subways, schools, and universities will be shut down as police patrol the streets of Belgium's capital.
Michel acknowledged the lockdown would "complicate" life in Brussels for its 1.2 million residents, but the government had received credible intelligence on a Paris-like attack in Brussels. Residents were told to avoid crowds while cafes, restaurants and shopping malls were ordered to shut down by 6 p.m. Sunday.
"The threat remains serious and imminent in Brussels,"Michel told a news conference.
The Belgian capital became a virtual ghost town Sunday evening as tourists and reporters were forced off the streets and into their hotels. French-language television program RTL-TVI also reported Sunday police were ordering residents to stand away from their windows in preparation for a raid on a building in the center of Brussels.
Masked Belgian officers Friday raided an apartment building in the Molenbeek district and arrested several people. Belgian police are currently hunting Salah Abdeslam, a man wanted in last week's Paris attacks.
Belgium's interior minister, Jan Jambon, characterized the threat in broader terms and suggested that the Paris attacks may have involved a far bigger network than originally thought.
"There are a number of suspects," Mr. Jambon earlier told a Sunday program on the Belgian broadcaster VRT, the New York Times reports. "That's why we've put in place such a concentration" of security measures, he added. "We are following the situation minute by minute. There's no point in hiding it, there is a real threat."
Rudi Vervoot, a member of Parliament, issued a public statement Sunday to address residents and visitors in Brussels. "The past 48 hours have been tough for us all," he wrote in Dutch, according to a translation. He added, "I also want to thank the local and federal police and security forces for their relentless efforts to normalize the situation in Brussels as calmly and efficiently as possible again."
Investigators have said Brussels was the home base of sorts for the Paris attackers and that other attackers could still remain in the city. Prime Minister Charles Michel said at the news conference on Sunday that there was "quite precise information" that "several individuals with arms and explosives could launch an attack ... perhaps even in several places."
Also on Sunday, Bernard Clerfayt, the mayor of one of Brussels' municipalities Schaerbeek, said the area is still facing a grave threat, adding that suspects linked to the Paris terror attack remain on the run. "There are two terrorists in the Brussels region that could commit very dangerous acts," he said, according to the Guardian.
The United States Embassy in Brussels has advised citizens to "remain at home" and avoid public gatherings.
© Copyright IBTimes 2023. All rights reserved.