Scientists Name New Hawaiian Snail Species For The First Time In 60 Years
KEY POINTS
Researchers described a new living Hawaiian snail species for the first time in 60 years
The species was finally named over 100 years after it was first discovered
Naming animals is said to be important for understanding and saving them
Scientists have named a new native Hawaiian snail species for the first time in 60 years. The discovery adds hope for conservation efforts in the Hawaiian islands.
Pacific island land snails are said to be some of the most threatened animals in the world, recording more species extinctions than any other animal group. In Hawaii, there used to be over 750 species of land snails but the number has since decreased by over half, partly due to factors such as habitat loss and threats from invasive species.
In a new study, a team of researchers described a new land snail species, the Auriculella gagneorum.
"This is a happy story where we discovered a snail that is still around," study lead author Norine Yeung of Bishop Museum said in a statement. "There are so many things in our collection that we can no longer find in the wild. But in this snail's case, we can finally put a name to it and describe it, which is huge for the conservation of this species."
The A. gagneorum is a relative of other O'ahu tree snails and is endemic to the Wai'anae Mountains. At just less than five millimeters in length even when fully grown, the researchers say one may place a dozen of the creatures on a single fingernail.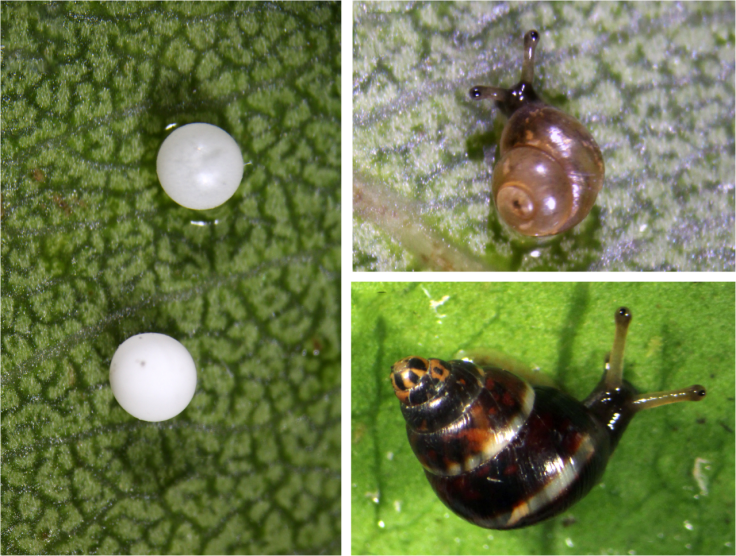 Actually, the species was first discovered by Bishop Museum researchers in 1912 but, research on the species was not sufficient enough to give it a name. It was only in 2013 when the species was rediscovered and the scientists were finally able to study them more thoroughly and, give it a name.
"The naming of the species comes more than 100 years after its initial discovery, and marks the first new living native Hawaiian snail species to be described in more than 60 years," the Bishop Museum statement read.
Giving animals a name is important because it is through naming them that efforts can be made to study and save them. As for the A. gagneorum, the team named it to honor late Hawaiian naturalists Betsy and Wayne Gagne, who were considered to be champions of Hawaiian biodiversity.
Although the team failed to find two snail species that may have already died out, their survey found three snail species that were last seen in the 1950s and were feared to be extinct.
In contrast to previous reports noting that 90% of all Hawaiian land snails are already extinct, the team's efforts showed that the creatures are actually surviving in the remote parts of the Hawaiian islands.
"People used to think it wasn't even worth studying Hawaiian land snails because they were all extinct. Now we know they're not," study co-author John Slapcinsky of the Florida Museum of Natural History said in its news release from the museum. "If we work at it, there's still a chance to do something about it. That's why it's important to be out there surveying, finding the remaining populations of these species."
Through such efforts, researchers can help reduce the backlog of the millions of species waiting for a name and, finally help understand how they can be protected from extinction. The study is published in the journal Zookeys.
© Copyright IBTimes 2023. All rights reserved.