The Sears Bankruptcy Is JC Penney's Last Best Chance To Recover
After making some progress toward a turnaround a few years ago, J.C. Penney (NYSE:JCP) has hit a number of speed bumps since 2016. This caused its stock to plunge to multidecade lows below $2 this year, down from around $10 less than two years ago.
This article originally appeared in The Motley Fool.
However, the company got some good news this week. Struggling rival Sears Holdings (NASDAQ:SHLD) finally filed for bankruptcy and will start liquidating 142 stores immediately. This will add to J.C. Penney's market share growth opportunities. Additional store closures are likely after the holidays, and Sears Holdings may be forced to liquidate entirely in 2019.
J.C. Penney needs to seize this opportunity to rebuild its sales and profitability over the next year or two. Otherwise, it could be the next legacy department store chain to fail.
J.C. Penney's strategy hasn't delivered
Since 2016, J.C. Penney has attempted to boost sales and reduce the company's sensitivity to weather trends by introducing some new merchandise categories and expanding others. It has added new departments featuring appliances, toys, and baby gear and has grown its selection of furniture and mattresses. It has even started selling some big-ticket electronics items.
J.C. Penney's moves into the toy and baby categories have been relatively recent. But even in appliances, where J.C. Penney has had more time to build up its business, results have been mixed. Appliance sales do represent a significant revenue source for the company today (likely between 2 percent and 3 percent of its sales), but they produce very low margins. Furthermore, growth in that category stalled out last quarter.
However, the biggest problem is that under previous CEO Marvin Ellison, J.C. Penney lost focus on its core business. A couple of years ago, fashion misses in the women's department became a huge drag on sales. In 2017, the liquidation of nearly 14 percent of J.C. Penney's stores cannibalized sales from the remaining locations and put pressure on the company's profitability.
Most recently, inventory management has been the No. 1 problem, leading to subpar sales and steady gross margin erosion. In August, J.C. Penney slashed its full-year guidance, projecting flattish comp sales and further margin declines for fiscal 2018 as it tries to clear out inventory so that it can become nimbler going forward.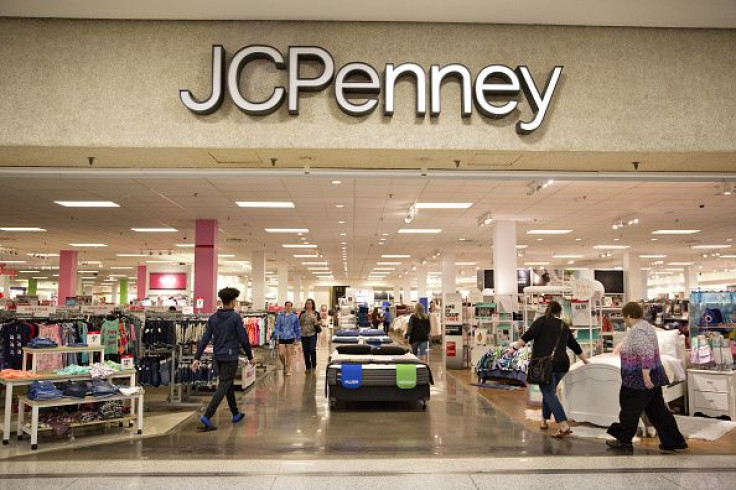 The Sears bankruptcy adds to tailwinds
While J.C. Penney's recent performance has been disappointing, there are some reasons for optimism about its future. Crucially, it is poised to benefit from competitors' bankruptcies and store closures far more in the second half of 2018 and 2019 than it has up until now.
For example, regional department store operator Bon-Ton Stores finished liquidating in August. The last Toys R Us and Babies R Us stores closed for good in late June. Furthermore, JCPenney only opened its new baby shops in late August.
Indeed, while Sears Holdings has closed hundreds of stores year to date, the benefit to J.C. Penney was relatively small during the first half of fiscal 2018. Sears Holdings shuttered 63 stores in January and another 103 in April. However, almost two-thirds of those stores were Kmarts, which have less overlap with JCPenney stores in terms of geography and merchandise selection than full-line Sears stores.
By contrast, prior to its bankruptcy filing, Sears Holdings had closed or announced plans to close at least 133 Sears full-line stores between July and the end of 2018. Roughly 100 of those locations are in the same mall as a JCPenney — or in a few cases, within three miles.
In conjunction with its bankruptcy filing this week, Sears Holdings announced another 142 store closures, including 77 Sears full-line stores. Forty-seven of these are in malls also occupied by JCPenney, and eight more JCPenney stores are within three miles of Sears stores that are closing. Thus, the sales tailwind from Sears store closures is just getting started for J.C. Penney.
Quick decisions for the new CEO
Coincidentally, Sears filed for bankruptcy on the same day that new J.C. Penney CEO Jill Soltaustarted work. Soltau has arrived at an auspicious moment. The bankruptcies of three major competitors in the span of a year have created a great opportunity for the storied retailer to regain market share. That said, she will also have to make some quick decisions.
For example, appliances are Sears' largest merchandise category by far — and thus the biggest opportunity for competitors to gain sales. Yet J.C. Penney seems to have run out of steam in the appliance market. Chairman Ron Tysoe suggested a few months ago that the company wouldn't necessarily stay in the appliance business long-term unless results improved.
Soltau must decide quickly whether or not to chase Sears' appliance market share aggressively. Further share gains in the appliance market may only come at the cost of short-term margin pain. On the other hand, if J.C. Penney adopts a more laid-back approach, the home improvement giants and Best Buy are likely to take over Sears' market share quickly. Similar decisions await in other merchandise categories, where J.C. Penney may need to accept some short-term pain to gain market share.
Looking a little further ahead, Soltau will have to determine whether J.C. Penney needs a store closure program of its own — particularly with respect to malls where the company has recently lost one or more co-anchors.
Finally, Soltau will need to reassure J.C. Penney's suppliers, employees, and customers that the company won't face Sears' fate. Ultimately, the best way to achieve that would be to get sales growing again as soon as possible.
Adam Levine-Weinberg owns shares of J.C. Penney. The Motley Fool has no position in any of the stocks mentioned. The Motley Fool has a disclosure policy.
FOLLOW MORE IBT NEWS ON THE BELOW CHANNELS