SEC Approves Volt Bitcoin ETF: The Closest You Can Get To Buying A Bitcoin ETF
KEY POINTS
A Bitcoin Investment Fund has been approved by the SEC for the first time
This comes amid such requests from cryptocurrency Investors
There are some concerns in the Biden administration on the role of cryptocurrencies in ransomware and cybercrimes
Biden considering executive order on cryptocurrencies: Report
In a first, the SEC or the Securities and Exchange Commission approved Volt Bitcoin ETF or Exchange Traded Fund, which is a fund that does not invest directly in cryptocurrencies and instead, invests in stocks that have exposure to them. This is a milestone for cryptocurrency trading in the United States, coming as it does against the backdrop of a growing clamor from investors in Bitcoin and other similar crypto assets, for more recognition in the mainstream trading system.
As Beincrypto reports, the prospectus of the Volt Crypto Industry Revolution and Tech ETF states that it has to invest in companies that profit from cryptocurrencies, and are in the vanguard of the so-called Bitcoin Industry Revolution. The requirement is that these companies need to have held a majority of their assets in cryptocurrencies over the past year. In addition, the fund would also invest in firms that have profited from mining, lending and transacting in Bitcoin over the last 12 months.
The ETF will trade under the ticker BTCR, and is the closest that investors can get to buying a U.S. Bitcoin ETF for now.
According to Coindesk, the SEC per se is not opposed to cryptocurrency trading, though it has been known to kick the can down the road whenever it is time for decisions on pending requests for inclusion into the Indices. Though the Volt ETF does not fully meet the expectations of cryptocurrency traders, nonetheless, it is an indicator that they are gaining acceptance or "currency" (literally and figuratively) among more traditional investors.
The current head of the SEC, Gary Gensler, has alternately been tough and accepting of cryptocurrencies and it remains to be seen as to what his future decisions on requests for inclusion of cryptocurrencies into the indices as well as approvals for ETFs would be.
Having said that, it is to be noted that the Biden administration is considering a wide ranging executive order on regulating cryptocurrencies, in the midst of concerns over them being used for ransomware and other cybercrimes. This news, first reported by Bloomberg, indicates more toughness from the White House on cryptocurrencies at the same time when there is more scrutiny of these digital asset classes in the United States.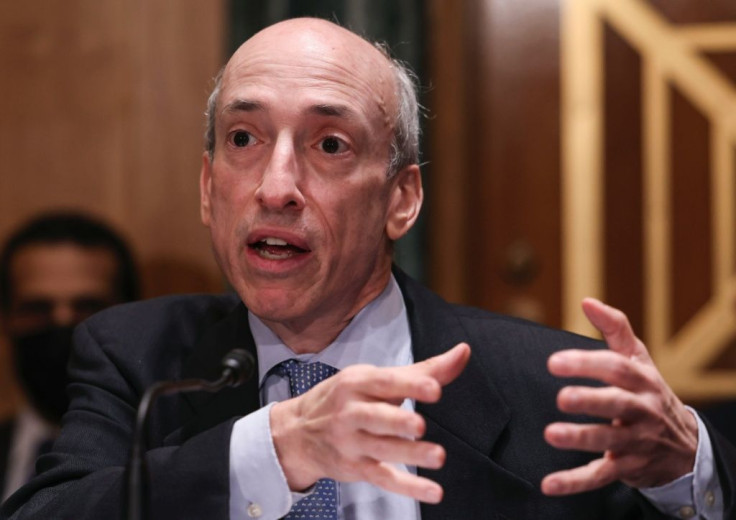 © Copyright IBTimes 2022. All rights reserved.
FOLLOW MORE IBT NEWS ON THE BELOW CHANNELS