SEC 'Probably' Drafting JPMorgan Subpoenas: Former Agent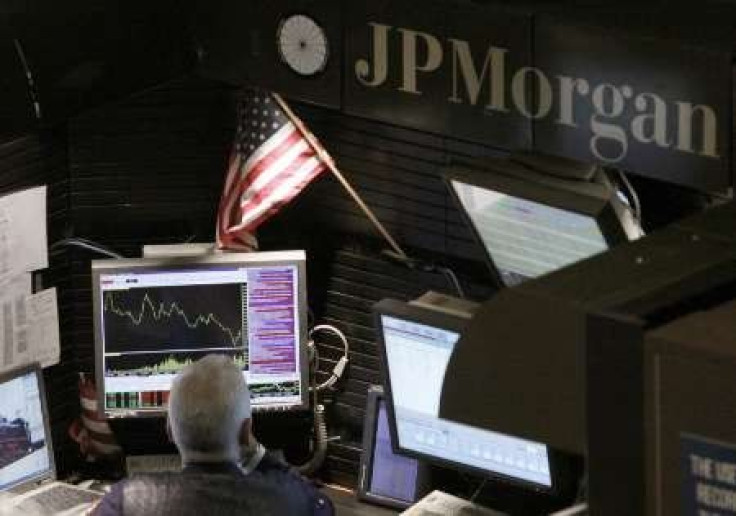 U.S. Securities and Exchange Commission investigators are probably drafting subpoenas to JPMorgan Chase & Company (NYSE: JPM), if they haven't already filed them, regarding the bank's loss of $2 billion through proprietary trading by Bruno Iksil the so-called London Whale, ex-SEC New York Regional assistant director Joseph Dever said Friday.
I would be shocked if they have not already begun an investigation ... They're probably drafting subpoenas as we speak, if not before. Dever said in a telephone interview.
Earlier Friday, SEC Chairwoman Mary Schapiro hinted at an investigation.
It's safe to say that all the regulators are focused on this, Schapiro said.
Dever, ex-regional assistant director with the SEC's Enforcement Division for eight years until February, carried out more than 100 investigations as well as lawsuits. His former division is the most likely to probe JPMorgan and will be taking a very hard look at this trading division, Dever said.
Dever is now in private practice with the New York law firm Cozen O'Connor.
The New York Times had previously reported the New York branch of the SEC would conduct an investigation.
The SEC investigators will focus on financial disclosures relating to JPMorgan's proprietary trading. The investigators will probe how the proprietary trading affected third-party investors and how the bank disclosed it.
The bank in its proprietary trading had very risky positions, Dever said.
JPMorgan announced the $2 billion loss brought about by risky investing carried out by trader Bruno Iksil, known as the Whale of London on Thursday. Investigators will subpoena emails and correspondence related to the proprietary trading as well as interview eyewitnesses, including Iksil. Next. they'll evaluate whether the bank or any individuals broke any securities laws.
They're going to seek testimony from this trader about whether or not he made any misrepresentations, to others at JPMorgan, Dever said.
If the investigators find that Iksil did not personally break any securities laws, they'll likely widen their view to look at the bank's disclosure policies as a whole. The investigative team will likely examine whether or not the proprietary trading amounted to a systemic trading issue or market abuse.
The enforcement team will then report its findings to the five-member SEC and recommend whether or not civil charges should be pursued against the bank or individuals like Iksil. The whole process could take 12 to 24 months.
It really couldn't have come at a worse time for major banks and financial institutions that are pushing back against the Volker rule, Dever said.
Lawmakers also weighed in in favor of the Volcker Rule that limits trading by banks for the own accounts. The rule is named for former Federal Reserve Chairman Paul Volcker.
This regrettable news from JPMorgan Chase obviously goes counter to the bank's narrative blaming excessive regulation for the woes of financial institutions, Rep. Barney Frank (D-Mass.) said, the Wall Street Journal reported.
JPMorgan Chase & Company (NYSE: JPM) shares fell $3.78 to $36.96 on Friday, a 9.3 percent drop. Earlier they fell nearly 11 percent.
© Copyright IBTimes 2022. All rights reserved.
FOLLOW MORE IBT NEWS ON THE BELOW CHANNELS