Before Secretive Palantir Went Public, AOC Warned SEC Of 'Material Risks' To Investors
KEY POINTS
Rep. Alexandria Ocasio-Cortez, D-N.Y., warned SEC of Palantir's disclosures
AOC pointed out "material risks" to investors
Palantir started trading Wednesday, valued at $22 billion
Two weeks before big data firm Palantir (NYSE: PLTR) went public on the New York Stock Exchange, Rep. Alexandria Ocasio-Cortez, D-N.Y., wrote to the SEC, warning the regulator about alleged omitted details in the company's disclosures.
Big data firm Palantir started trading quietly on NYSE on Wednesday, after a direct listing without an IPO. The stock closed at $9.73.
In a letter dated Sept. 17, the congresswoman, along with Rep. Jesus Garcia, D-Ill., cautioned the SEC: "Palantir reports several pieces of information about its company and omits others, that we believe require further disclosure and examination as they present material risks of which potential investors should be aware, and national security risks of which the public should be aware," the letter said.
The lawmakers asked Palantir to make public the investment details of CIA venture capital unit, In-Q-Tel, one of its early investors. Current information about In-Q-Tel's holdings is not public. Further, the representatives identified it as a 'material risk to investors' that the company does not clarify the nature of its work for foreign or domestic intelligence agencies.
Ocasio-Cortez and Garcia also pointed out risks to investors because of the company's secretive work with governments, some of which are "known to engage in corrupt practices and human rights violations," like Qatar. The letter accused the company of "lacking the required majority of independent board members" and raised concerns about Alexander Moore, who was at the helm of the company for its first five years.
AOC further questioned the firm identifying itself as an 'emerging growth company,' which allowed it to withhold information in its S-1 filing. The company's unorthodox corporate governance was also another point of concern for investors raised in the letter.
The company has not responded to the lawmakers' concerns.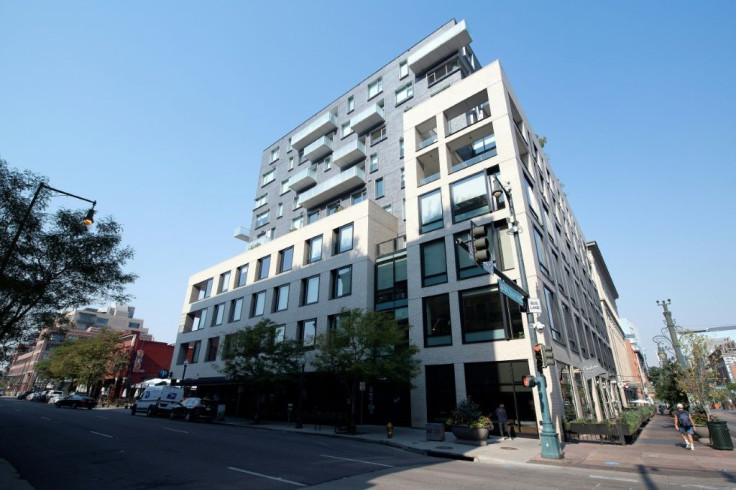 Democratic lawmakers have viewed Palantir with suspicion
Founded in 2003, Palantir started its work for U.S. soldiers in Iraq and Afghanistan with intelligence services. It now works with public and corporate agencies, including police departments. It operates in more than 150 countries.
It was the Palantir's predictive analysis that reportedly helped locate Osama bin Laden and track the movement of weapons in the Middle East. It also works with the Immigration and Customs Enforcement (ICE) in the U.S. to determine undocumented workers. This project led to protests and has drawn criticism from 15 members of Congress, who asked if Palantir was sharing people's private data with ICE, which the company denied.
Democratic lawmakers have also previously demanded transparency about Palantir's powering the U.S. government's COVID-19 tracking software platform HHS Protect Now.
Before the company's listing, Amnesty International issued a report, saying the company is failing in its responsibility to protect human rights. Palantir is very secretive about its algorithms and data processes, but it claims to be more ethical than its rivals.
© Copyright IBTimes 2023. All rights reserved.
FOLLOW MORE IBT NEWS ON THE BELOW CHANNELS