Seth Rollins Makes Stunning Admission About Living In WWE's 'Roman Reigns Era'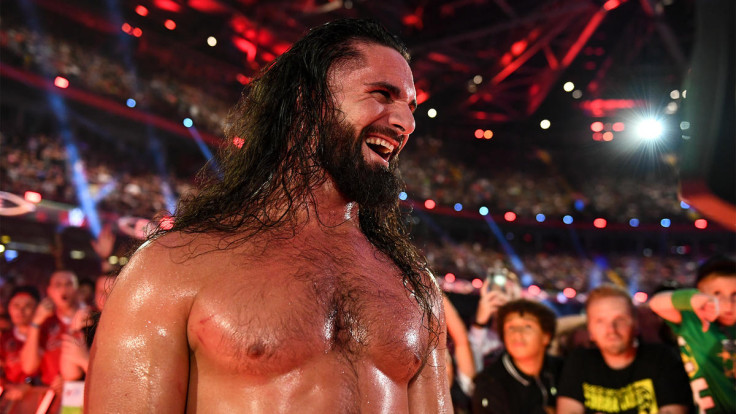 KEY POINTS
Seth Rollins feels as if WWE never saw him as a top guy with Roman Reigns within the company
Reigns is the more marketable star simply because of his pro wrestling lineage
He also admits that he may be forced to be content being Reigns' number two
WWE fans have been fortunate enough to watch the rise of Roman Reigns to the top of pro wrestling relevancy years after they chewed him up and spat him out.
During the dark years of Reigns' climb, the fans already had their sights set on having Seth Rollins as their favored child out of the three former members of the Shield including Dean Ambrose (Jon Moxley now with AEW).
Rollins, the man who was responsible for breaking up the group in storyline, went on to win the WWE Championship at WrestleMania 31 in what was already a hoss-versus-hoss matchup between Reigns and Brock Lesnar which featured Michael Cole's unforgettable "heist of the century" call.
Years removed from that achievement however, Rollins feels as if he is only playing second fiddle to his former Shield brother.
Rollins took some time out of his hectic schedule as a pro wrestler to speak with Ariel Helwani of BTSport.com on an episode of "Ariel Helwani Meets."
"I always felt like a little bit of impostor syndrome with my first title run... I never felt like even when I had won the title at WrestleMania, cashed in, great moment, I still felt like I was second fiddle to Roman (Reigns)," Rollins casually mentioned.
"I still felt like he was the guy... You're the placeholder until he's totally ready, and we're totally ready to put the ball in his hands. But for now, you're a step ahead, so we're going to give you this," he continued.
Comparing the trajectory of Rollins and Reigns' careers with WWE, it definitely appears that the latter has the favor of WWE's upper management at the time of his crowning glory.
A look at the lineage of elite pro wrestlers that includes High Chief Peter Maivia, The Rock, The Wild Samoans and Yokozuna under one family tree and one would see that Reigns was destine for stardom.
When put against Rollins' resume filled with high work rate matches on the independent scene in Ring of Honor (ROH), Pro Wrestling Guerilla (PWG) and becoming the inaugural NXT Champion, it comes as no surprise that the more traditional-leaning WWE would place Reigns above Rollins on the pecking order.
Helwani then asked Rollins whether he felt that WWE ever saw him as a top star in the company and Rollins admitted that he truly only felt as such when Reigns was sidelined due to his battle with leukemia.
"I wonder often if it's because I live in the Roman Era that that's just never going to happen... The only time I was even considered I think for the main event of WrestleMania, Roman (Reigns) when he got leukemia, and he was out for from August till January or whatever," he mentioned.
"The best I can hope for is to be the Edge to his [John] Cena, or like the [Randy] Savage to his [Hulk] Hogan. Doesn't mean I don't think that I'm better than he is, or that I can perform, or that I can draw at that level. I certainly think all those things, but it's not my sandbox. I don't make those decisions."
While the subtext for Rollins' statements could be filed under the guise of kayfabe, it is not hard to see him airing out his grievances for the way that he has been treated when Vince McMahon was still calling the shots.
But with a new head of creative leading WWE in the form of Triple H, someone who has placed his trust time and again in the former indie wrestling star, Rollins may see a glimpse of the title picture once again sometime soon.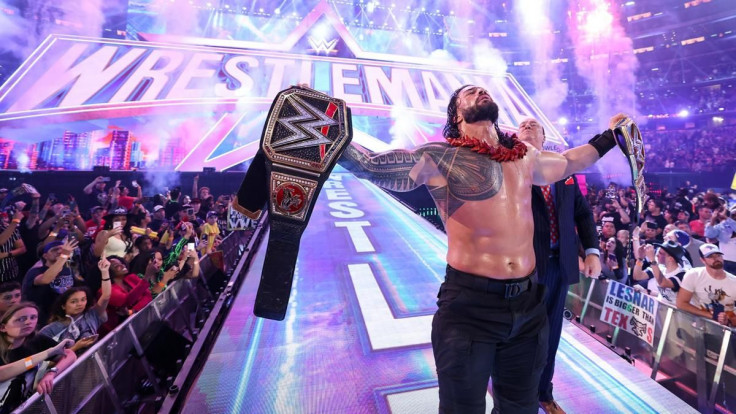 © Copyright IBTimes 2022. All rights reserved.
FOLLOW MORE IBT NEWS ON THE BELOW CHANNELS