Ronda Rousey Reveals Why WWE Fans Are More Favorable Than MMA Fans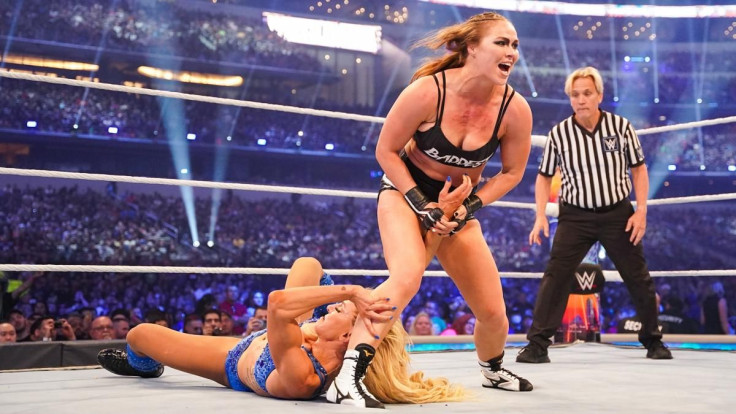 KEY POINTS
Ronda Rousey has found a new appreciation for pro wrestling fans
Rousey has had a complicated relationship with them throughout her WWE run
Fans will get to see her back in action at Extreme Rules against Liv Morgan
Ronda Rousey made the career switch to pro wrestling after years of dominance in the world of mixed martial arts (MMA), and the inaugural UFC women's bantamweight queen explained why she has more affection towards WWE fans.
During her livestream earlier this week, Rousey expressed her feelings about how different the two parties are when it comes to performers being at the top of their game and when they are beyond their primes.
"UFC fans have, like, much less respect for their veterans and the legends of the sport than WWE fans do. It's like, a lot of UFC fans are kind of like bandwagon fans in that way. It's like, the second you're not on top, you're dead to them whereas WWE fans are like, 'This is the guy that, you know, did this 20 years ago,' and they're still really excited about that," Rousey mentioned.
Rousey has found massive success in WWE after winning both the Raw and SmackDown Women's Titles on separate occasions while getting both cheers and boos.
At the time of her taking a break from the industry in 2020, "Rowdy" made it known that she was none too pleased with the fans as she revealed on the podcast of iconic stunt performer Steve-O.
Rousey said that while she enjoyed working with the women's roster, the negative reaction from the fans seemingly got to her to the point that she started thinking "[expletive these fans]" and focused her energy on her life outside the ring instead.
Just like in other sports, pro wrestling fans are extremely vocal when it comes to their support and distaste for performers.
It can be a daunting task for pro wrestlers to accept the fact that fans do not like them much, but once they get their respect, the fans will always show their support in some way, shape or form–which was pretty much the career trajectory of John Cena.
Compared to her peers, Rousey has a lot left to achieve in the world of pro wrestling so for her to give the love back to the fans is a great gesture.
Pro wrestling fans are the lifeblood of the industry and their support of a performer could drastically change the way management sees them–which is essentially the story of Liv Morgan's rise to the top and current run with the SmackDown women's title.
Rousey is set to face Morgan again at Extreme Rules on Saturday, October 8, and fans will surely be tuning again to see who leaves the event with championship gold around their waist.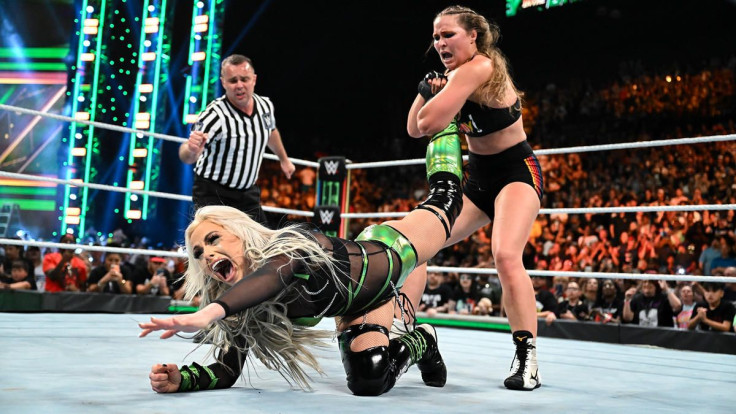 © Copyright IBTimes 2022. All rights reserved.
FOLLOW MORE IBT NEWS ON THE BELOW CHANNELS