Shake Shack's New Japan Branch: As Burger Chain Opens Doors In Tokyo, Eager Eaters Camp Out Overnight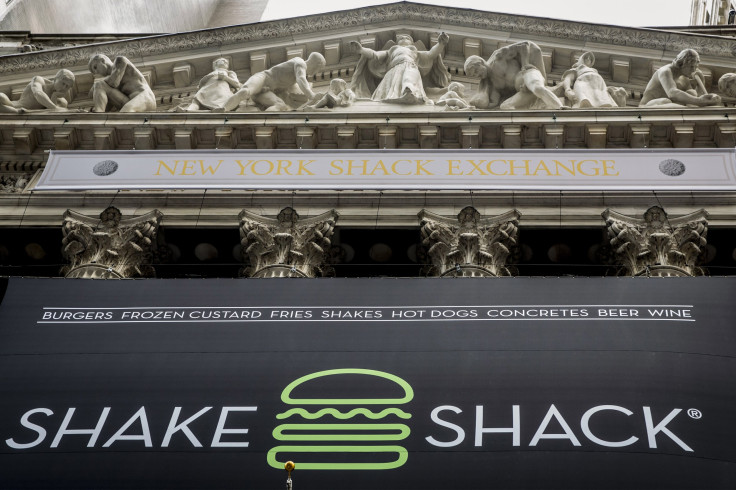 Gourmet burger chain Shake Shack expanded to its 10th country Friday, opening its doors in Tokyo in an area called Meiji-Jingu Gaien at 11 a.m. to devotees and connoisseurs so eager, some had been camping out since the previous night, the Wall Street Journal reported. The company has planned to open as many as 10 Shake Shacks in Japan by 2020.
In Japan, "we will have some fun Japanese ingredients, [but] the core menu of Shake Shack remains what it is," Shake Shack's CEO Randy Garutti told the Street in October. The company planned to serve its classic ShackBurger, of course, but "you may see some macha [powdered green tea] in there, you may see the best chocolate you can find in Tokyo," he added. By 11 a.m., some 400 people were waiting outside Shake Shack's doors, Garutti tweeted Friday.
Shake Shack entered into an agreement in December with Sazaby League, a retail and food operator that also helped bring Starbucks to Japan in 1995 although it sold its stake in Starbucks Japan in September 2014.
This year, Shake Shack also opened a second location in the United Kingdom and a third in Moscow. With the opening of the shack in Toyko, it now has 30 branches outside the United States, about half of which are in the United Arab Emirates and Kuwait. It has 47 U.S. locations but is aiming for nearly 10 times that, the Street reported.
Shake Shack went public in the United States in January, with shares initially trading at $21 before soaring the next day to $47. By May, a share cost $97. The price has since fallen by half, and although the company has said it expects revenues of $171 million to $174 million in 2015, some have expressed skepticism it can sustain its success. SEC documents filed in October showed the company's investors had registered to sell more than 26 million shares, the Street reported.
© Copyright IBTimes 2023. All rights reserved.