Shallyn Blanton, Alleged Calvin Johnson Baby Mama, Claims His Girlfriend Threatened To 'Molly Wop' Her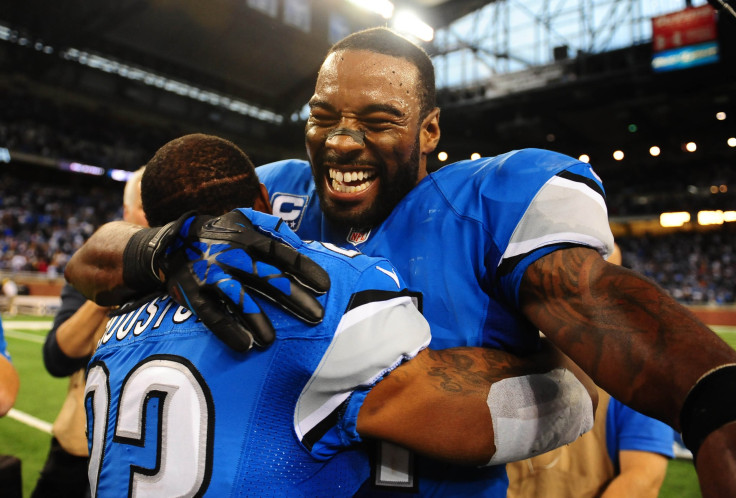 A woman who claims to be the mother of Detroit Lions wide receiver Calvin Johnson's six-month-old child says that the NFL star's girlfriend threatened to "molly wop" her during a confrontation this week.
In a police report obtained by TMZ Sports, Shallyn Blanton claims to have gotten into an altercation with Johnson and his girlfriend, Lions employee Brittney McNorton, on Sunday. According to Blanton, Johnson and McNorton arrived at her Georgia home so that he could visit his alleged child.
Blanton claims that McNorton's presence during the visit was a violation of her custody agreement with Johnson, which states that he can't bring McNorton to see the infant. According to Blanton's account of the meeting, she and Johnson were in the midst of an argument when McNorton got involved, making threats against her.
McNorton allegedly "began pointing her cell phone in Blanton's face while [Blanton] attempted to remove her child from Johnson's car," TMZ Sports notes. When Blanton tried McNorton's hand away from her face, the Lions employee allegedly "leapt from the car screaming that she was going to 'molly wop yo ass!'"
"Molly wop" is not an officially recognized term, but TMZ Sports said that the police report cites a definition for the term on UrbanDictionary.com, a crowd-sourced online database. The site defines a "molly wop" as a "massive blow with an inside closed fist to the temple."
However, Blanton told police that her confrontation with Johnson and his girlfriend never escalated into violence. Still, she'll reportedly trying to get a restraining order against McNorton.
The Lions' official website identifies McNorton as the team's "Manager of Partnership Activation." Thus far, Johnson, his girlfriend and the Lions organization have all remained silent on the incident.
© Copyright IBTimes 2023. All rights reserved.