Shanghai Seaplane Crash Kills 5 On Flight's Maiden Journey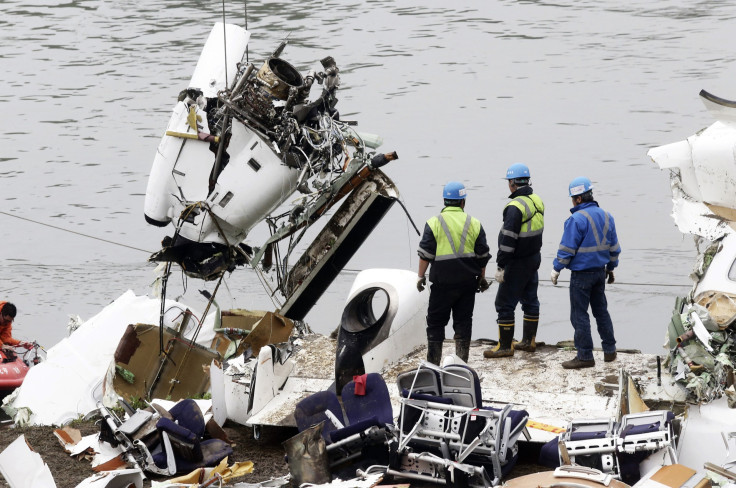 Five people were killed after a seaplane crashed into a bridge in Shanghai's Jinshan district Wednesday.
The Zhoushan-based Joy General Aviation, which owns the seaplane, was promoting a new shuttle and tour service from Jinshan beach to Shengsi County in Zhoushan archipelago. Reports said that the plane, which was on its maiden flight, crashed into a bridge along the Shanghai-to-Hangzhou Expressway about 10 minutes after it took off from the beach at about noon local time.
The plane was identified by local media as a Cessna 208B. This model uses floats instead landing gear for use on water.
Manufacturer of the Cessna aircraft Textron Aviation confirmed an incident had occurred. The company reportedly released a statement saying, "Textron Aviation is aware there was an incident today at Jinshan, Shanghai, involving a Joy Air-operated Cessna aircraft. The safety of pilots, passengers and the community is our highest concern. We are closely monitoring the situation and will maintain contact with the relevant parties."
Reports said that the nine-seater Cessna 208B flight was carrying eight passengers, the co-pilot and the pilot, Zhou Hua, who has had 46 years of flying experience. One survivor is undergoing surgery while four others are in a stable condition, authorities at the Jinshan hospital said.
Joy General aviation claims to be the first aviation company to widely use hydroplanes in China. It offers short flights for tourists and also conducts sightseeing tours.
© Copyright IBTimes 2023. All rights reserved.