From Shanghai Stampede To Tianjin Explosion, 2015 Is China's Year Of Living Dangerously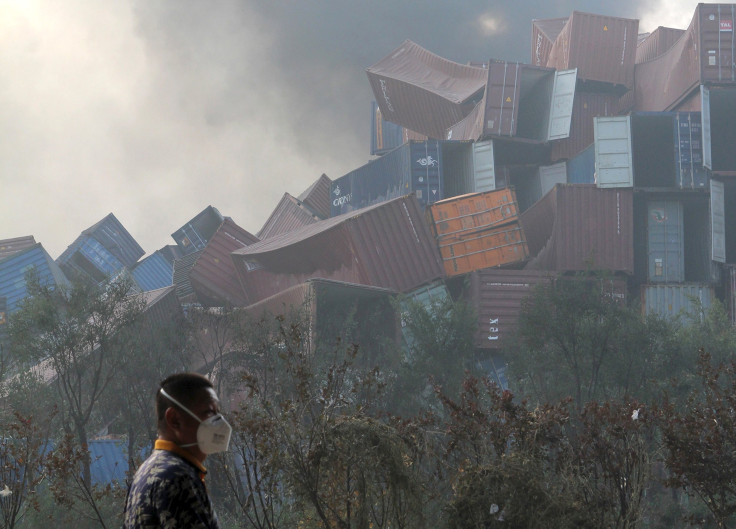 As the world's most populous country, China's share of accidents and disasters is naturally high. But the massive explosion at a chemical warehouse in Tianjin this week, which has left more than 50 people dead and 71 critically ill in hospitals, is the latest in a string of high-profile disasters in 2015.
These events have shocked the nation and fueled rising public concerns about safety standards.
Natural disasters, like the mudslide in Shaanxi province this week that left 65 people missing, are perhaps inevitable in such a large nation. And despite attempts to improve safety standards in its massive mining industry, China is also, sadly, accustomed to accidents like the one at a coal mine in Guizhou this week, in which at least 13 people died.
However, events like the Tianjin disaster raise other questions, including why a facility handling dangerous chemicals was permitted to be located so close to residential housing, in a high-profile section of one of China's biggest cities -- a district that was purpose-built over the past decade and hailed as a model of modern urbanization. Questions have also been asked about the speed of the official response, particularly in terms of the release of information about what happened.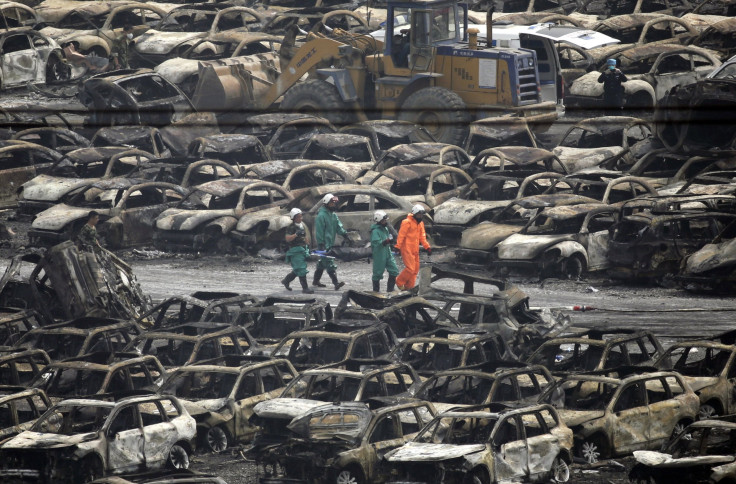 Concerns about the safety of chemical facilities were already high following an explosion in April in the southern city of Zhangzhou, at a factory producing paraxylene (PX), a product used in plastic bottles and man-made fibers that can be harmful if inhaled. Six people were injured, and the resulting blaze raged for two days, sending fumes across the city and forcing many residents to evacuate their homes. The disaster appeared to confirm long-held public fears about the safety of PX plants, which have been the focus of a string of public protests in various Chinese cities over the past decade. The authorities eventually announced that the operators of the plant, which had been open for only two years, had cut corners in its construction, leading to a breach of safety standards -- a revelation that only reinforced public suspicion that local government officials often turn a blind eye to safety standards in their rush to develop their local economies. The following month eight people died as the result of a leak at a chemical factory in Shanxi province.
Wider Worries
But it's not only industrial zones that have been the focus of public concern. Wider worries about the management of China's ever-expanding cities have been in the spotlight throughout 2015, which got off to a grim start with a stampede on Shanghai's waterfront, the Bund, on New Year's Eve. Thirty-six people, many of them young university students who had gathered to see in the new year, were trampled to death when surging crowds trapped them on steps leading to the riverside.
Officials had previously canceled a fireworks event on the waterfront out of safety concerns, and had therefore lowered policing levels in the area, but they later acknowledged they had not done a good job of informing the public about the change of plan, and crowds continued to arrive. Concerns were raised further when an official investigation found that police had been under orders to report back to headquarters every half-hour on the number of people in the area, but had failed to do so, for reasons that were not explained. Several officials from the local district government lost their jobs, but families of those who died said they were not satisfied with the outcome.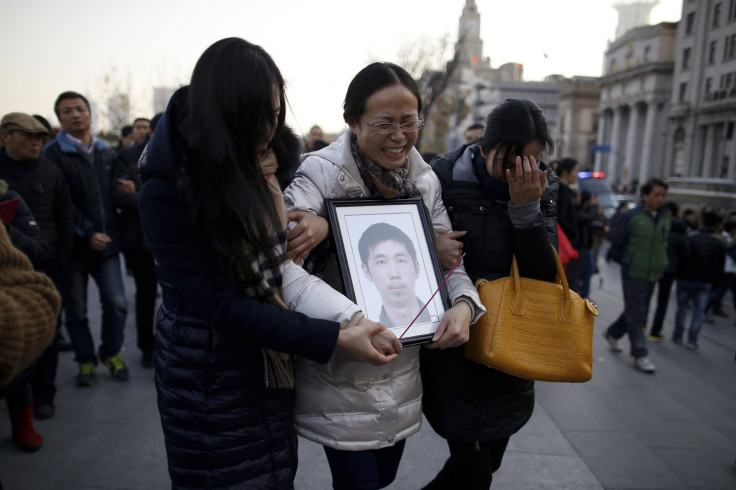 Urban safety has also been in the spotlight after a series of building collapses over the past three months -- mostly of medium-rise apartment buildings in smaller inland cities, built during China's rapid urbanization since the 1990s. The collapses included three separate incidents in Guizhou province, in which 20 people died. A bathhouse also collapsed in Tianjin, killing six people, while 12 died after a shoe factory collapsed in Zhejiang province in July. A fire at a nursing home in Henan province in May, meanwhile, killed 38 elderly people.
The collapse of a section of an elevated highway bridge in the wealthy southern province of Guangdong in June, in which one driver died, also highlighted what some Chinese experts described as the pitfalls of the rapid expansion of the nation's transport network. The accident came soon after the World Health Organization said the number of people killed in road accidents in China is as high as 200,000 a year, significantly more than the government's official figures.
Greatest Public Shock
But the incident that caused the greatest public shock -- and the greatest loss of life -- was the capsizing of a cruise ship on the Yangtze River in early June, in which more than 440 people, most of them retirees on budget holidays, died. China's worst maritime disaster for 70 years was blamed on a freak tornado that overturned the ship within one minute, making it almost impossible for passengers to evacuate the vessel. Only 12 people survived.
Later, questions were raised about whether reconstruction of the ship over the years had altered its center of gravity, and contributed to the accident.
While it has not been proven that the accident was anything other than the result of freak weather conditions, some observers suggested that financial pressures from tour operators had encouraged the ship's captain to carry on sailing, when other boats took shelter from the storm. This once again added to public concern about the impact of China's rapid development of recent decades -- and as in the case of the Tianjin explosion, this was exacerbated by a lack of public faith in the transparency of the government's response.
The Yangtze disaster came soon after China's President Xi Jinping told a high-level national meeting that public safety must be a top priority in China – in an apparent acknowledgment that as the nation becomes more developed, its citizens expect a better standard of management, and that worries about physical safety, like concerns about the environment and food safety, are now a major source of public anxiety.
However, some observers, including many ordinary citizens on the Internet, and some commentators in China's official media, say that the government often fails to present information clearly and swiftly, damaging public confidence in its commitment to tackling such issues. And some critics have argued that while the authorities have devoted significant resources to tackling perceived political and social threats, via heavy policing and tightening social controls, this commitment is not always matched by the resources dedicated to protecting citizens from everyday threats to their physical and environmental safety.
© Copyright IBTimes 2023. All rights reserved.